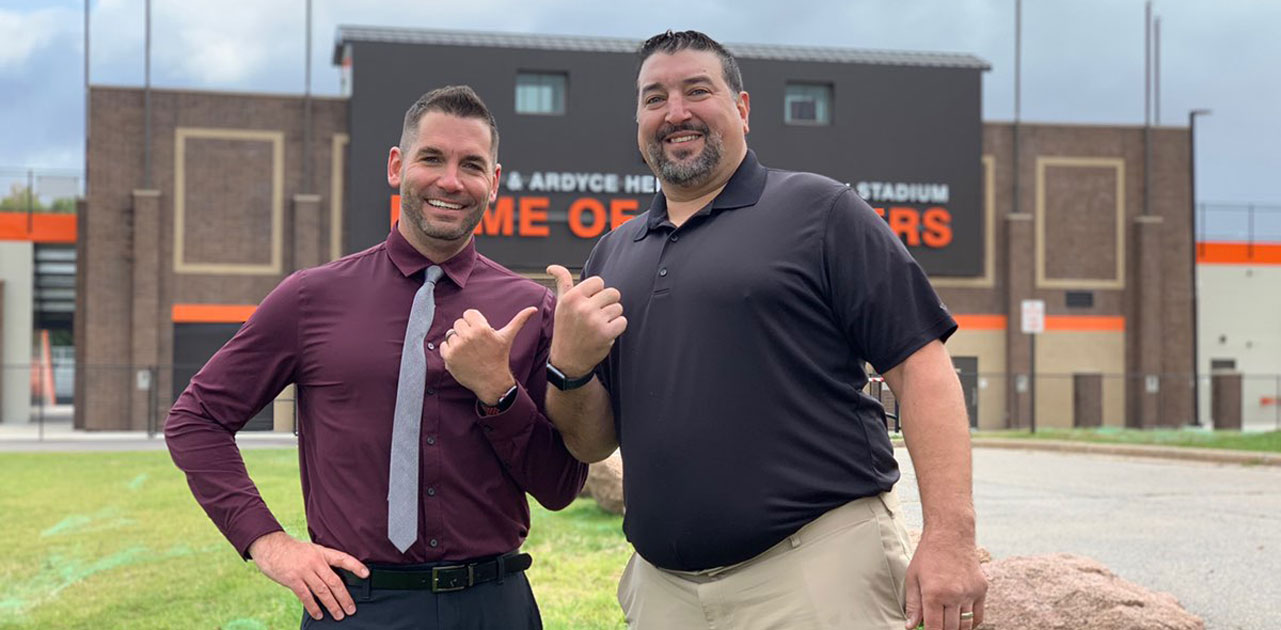 This week, the team at Marshfield Insurance had a great time filming a commercial with former Packer and Badger football player Bill Ferrario.
"Bill has become a friend of ours over the last couple years," said Nick Arnoldy, CEO. "We first met him at various fundraising events and he has joined us the last few years at Fore Roger."
"After meeting the MI crew at various fundraisers we stayed connected," said Ferrario. "I'm happy to advocate for the agents at MI, they're great at what they do and I think more people need to hear about them!"
The commercial is scheduled to air this fall on WAOW in support of planned expansion plans to be announced.
"With our planned expansion around the corner, we brought Bill on board to help us promote our products and services," said Arnoldy. "It was a fun day. We had a lot of laughs during filming because none of us are esteemed actors by any means! It was a good time. We are looking forward to seeing the finished product and getting our name out in other communities with Bill's help."
Check out the video for more behind-the-scenes of the making of the commercial!
Share this post?