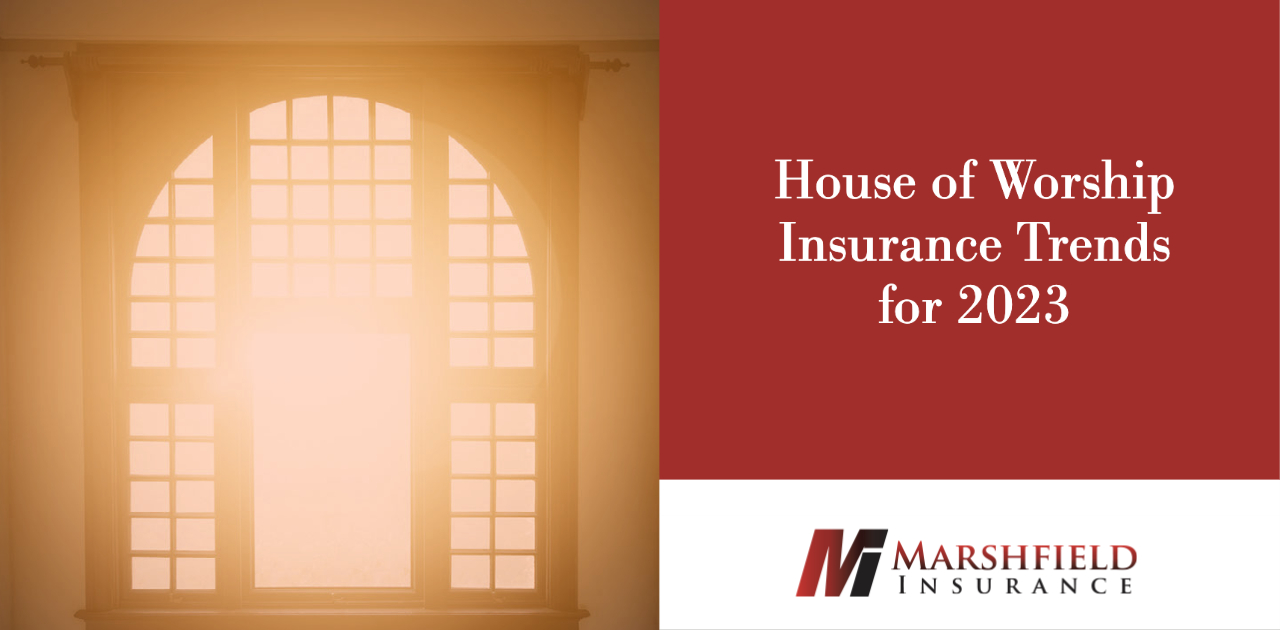 Over the past few years, the COVID-19 pandemic, international crises and natural disasters have greatly changed the economy and how businesses operate. As 2023 begins, evolving insurance underwriting trends will likely affect many types of organizations, including houses of worship. The following are five insurance trends regarding houses of worship that are likely to be prominent in 2023:
More avenues for sexual abuse claims

—Reviver statutes give adult survivors of childhood abuse the opportunity to bring forward civil claims even after the statute of limitations has expired. Since there are many instances in which adults interact with children at houses of worship, there may be an increase in sexual abuse claims in 2023. Underwriters may change how they word their policies and assess whether limitations are appropriately adjusted. 

Promotional efforts for smart buildings

—Houses of worship often have outdated electrical, plumbing and other building systems. Insurers can help leaders of these organizations understand the risks and benefits of upgrading their facilities. For example, integrating smart technology and using smart buildings can help monitor hazards like standing water, intruders and other incidents that occur on the premises. 

Increased need for cybersecurity

—The COVID-19 pandemic brought many industries and organizations online, including houses of worship. While most congregations have resumed in-person worship, some services have remained online, increasing the need for cybersecurity measures. In 2023, insurers will continue to monitor rates of cybercrime and the measures their clients have taken to become less vulnerable. 

Increased property values

—Inflation, supply chain problems and labor shortages have resulted in increased property values, meaning houses of worship are likely worth more than they were just a few years ago. Underwriters should keep this in mind during the valuation process and include this during renewal discussions. 

Higher levels of catastrophe underwriting

—The increase in hurricanes, wildfires and other catastrophic events across the country add more complexity to underwriting property peril on insurance quotes and renewals. 
These trends are similar to those predicted for 2022, which also included the emergence of smart buildings, increases in catastrophe underwriting, changes in reviver statutes, increased property values and the need for cybersecurity measures. However, 2022 was more affected by COVID-19 precautions—such as masking and vaccine mandates—than 2023 is expected to be. 
Understanding insurance trends can help house of worship leaders better utilize their funds for coverage and bring peace of mind. For more information, contact us today. 
Share this post?