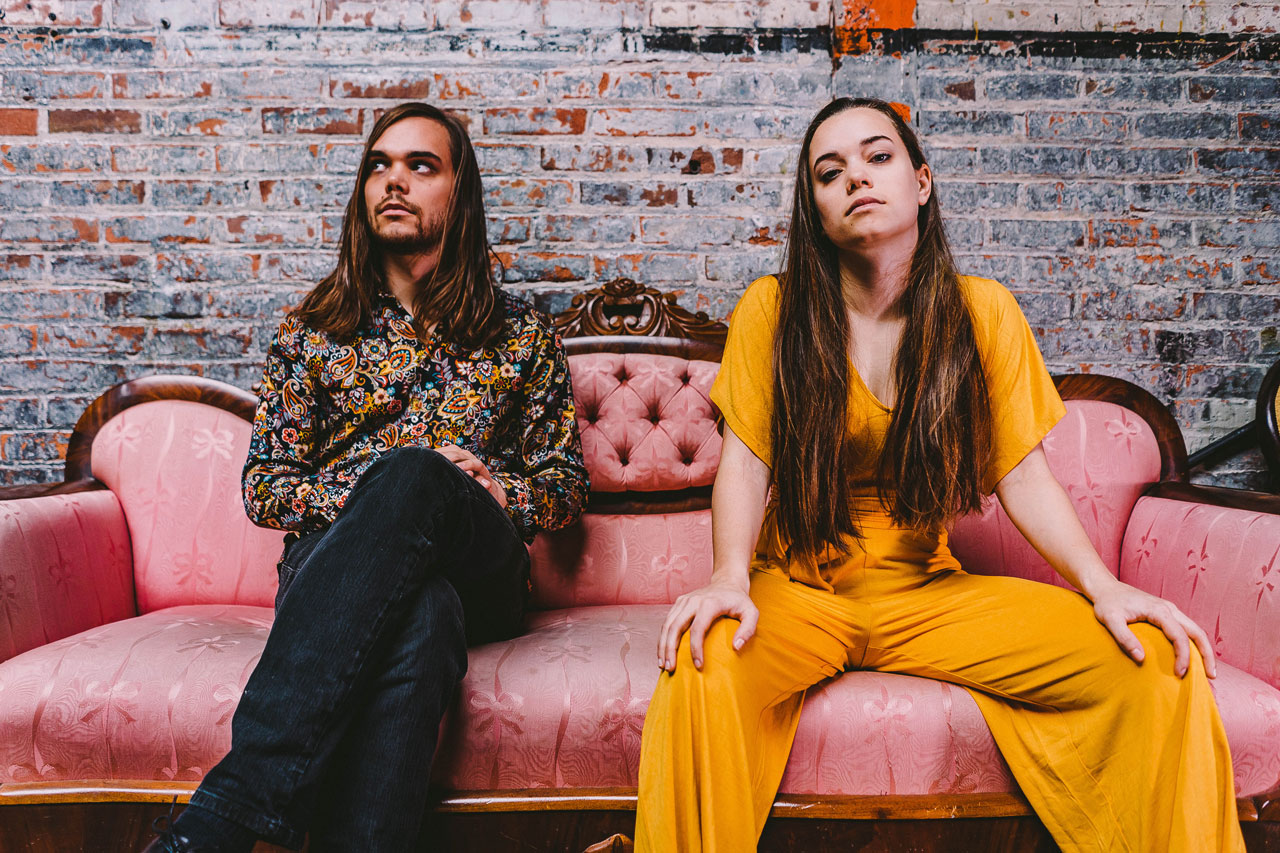 Jocelyn & Chris to Perform After Fore Roger Event
As a finale to the 4th Annual Marshfield Insurance "Fore Roger" fundraiser, blues-rock duo Jocelyn & Chris will perform on July 14, 2021 at Hotel Marshfield beginning at 7:00pm. All are welcome to attend the event, even if they are not attending Fore Roger. Admission will be free, with donations encouraged to support the cause. (Find the Facebook event and invite your friends HERE.)
"We're excited to have Jocelyn & Chris joining us to support Fore Roger," said Marshfield Insurance CEO Nick Arnoldy. "We wanted to have entertainment in the evening for donors staying overnight as appreciation, so we reached out to Jocelyn & Chris's team and they were able to adjust their summer tour schedule to make a stop in Marshfield."
Since their debut album "Edges" in 2016, siblings Jocelyn and Chris Arndt have charted three consecutive radio singles in the Billboard AAA Top 40, taken two records to #1 on the Jambands Top 30 Album Chart, and appeared nationally on NBC's Today Show where they were deemed as "putting a millennial spin on classic rock."
Jocelyn sings lead vocals and plays piano, while Chris plays lead and rhythm guitar. The duo writes all of their own music. They are currently working on their fifth studio album.
Along with their band, Jocelyn and Chris have performed at hundreds of music festivals and venues across the country, including the Sundance Film Festival, the CMJ Music Festival in NYC, Mountain Jam Festival in Woodstock, NY, South by Southwest in Austin, TX, and Summerfest in Milwaukee, WI, where they were voted Best Act on the Emerging Artists Stage.
Learn more about Jocelyn & Chris at http://www.jocelynandchrismusic.com/
Proceeds from Marshfield Insurance's annual "Fore Roger" event go towards a Marshfield Clinic Health System Foundation fund to assist families affected with Alzheimer's and Dementia, provide capital for research, and help purchase medical supplies. Learn more at www.MarshfieldInsurance.agency/foreroger
Share this post?