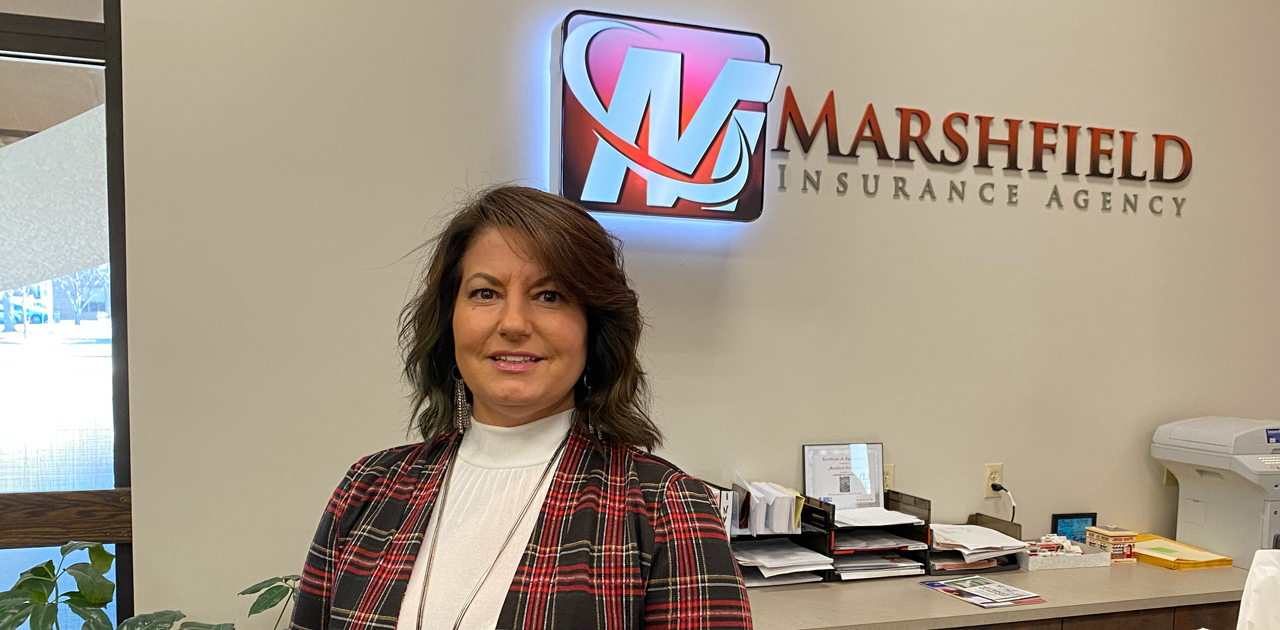 Carmella Moon, Commercial Lines Supervisor, will celebrate 15 years with Marshfield Insurance on April 16. A Stratford native, Moon has a Bachelors of Business Administration with an emphasis on Accounting from UW-Eau Claire and worked at a local financial organization for nearly 13 years prior to coming to Marshfield Insurance.
"Previous to my employment with Marshfield Insurance, Nick [Arnoldy, President/CEO] and I were members of a local service organization and after getting to know each other and working together, Nick asked me if I had ever considered a career in insurance. And, as they say, the rest is history," she said.
"Carm has grown with us over the last decade and a half, not just by excelling in her services over the years but also as a leader in our organization," said Arnoldy.
Moon has numerous industry awards including "Service Agent of the Month" presented by Acuity Insurance and has been recognized by the National Alliance, said she likes what she does and believes in it, which is why she's stayed so long.
"My favorite part of the job is building relationships with my customers, my teammates, and our underwriters and carriers," said Moon. "It's through these relationships that I learn more about them which helps me to better help all of them. And, it's how I continue to grow and evolve in my position."
Since beginning her insurance career in 2007, Moon has witnessed many changes in the industry.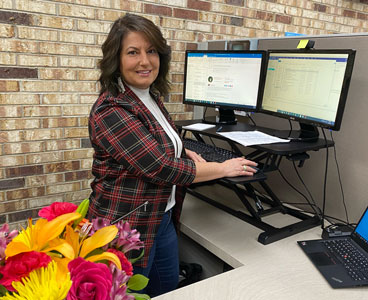 "The industry has become far more technology driven – some areas have progressed far more than others, but everything is at the stroke of the keyboard or the click of a mouse," she said. "And, there's emphasis on new coverages that are designed to protect our insureds for our constantly changing environment – Cyber Liability and Data Breach, Employment Practices Liability and Professional Liability/Errors & Omissions. As well as, endorsement packages designed for specific industry segments."
For someone considering an insurance career, Moon advises learning as much as possible at all levels.
"It's a rewarding career and ever-changing industry," she said. "I'd tell someone starting out to start at the bottom and work your way up or to get trained in every department as it will provide the solid foundation to be a good agent and to understand the full process from start to finish."
Moon, who holds a rare CISR Elite Certification from the National Alliance for Insurance Education and Research, has a passion for learning and plans to continue educating herself as much as possible to better serve her customers.
"As I look to the future, I want to continue to learn and better myself to keep up with the industry changes, to educate our customers and my fellow co-workers and to continue building relationships to grow the department and our agency," she said. "And, to retire from here – sometime down the road – but not anytime soon."
Congrats, Carmella! To learn more, please visit www.MarshfieldInsurance.Agency
Share this post?