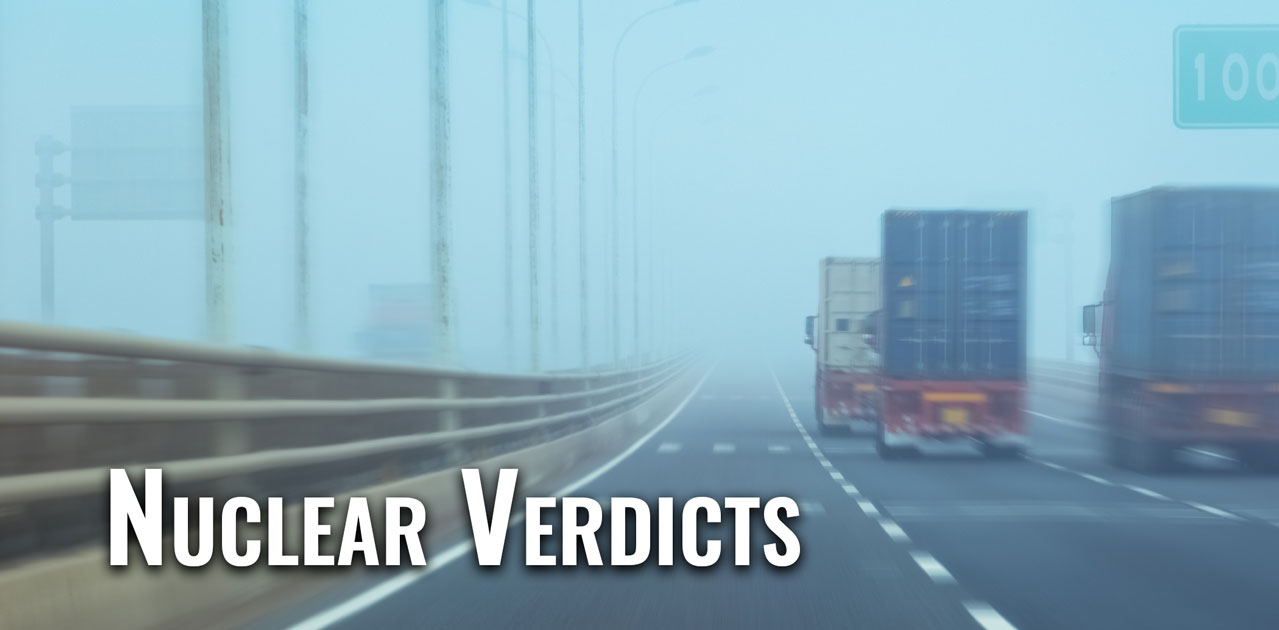 Whether they're transporting materials and tools to worksites, hauling goods for deliveries or driving to meet clients—organizations of all sizes and industries rely on safe, functioning vehicles to serve their customers and generate profit.
While utilizing a commercial fleet can offer numerous benefits, it can also create additional risks. As such, commercial auto insurance has become invaluable for any organization that operates vehicles as part of their operations.
Many challenges face trucking industry in 2021, including market shifts, driver shortages, distracted driving concerns, an increase in traffic, pandemic-related issues, and elevated accident costs.
Perhaps most concerning is the increase in nuclear verdicts, which is causing commercial auto rate costs to rise significantly. The term "nuclear verdict" is used when a jury awards more than $10 million in damages.
"We are seeing a large increase with some trucking rates combined with stricter underwriting standards and limited markets/carriers that will write trucking risks," said Stephanie Rasmussen, Commercial Risk Agent at Marshfield Insurance.
According to CNBC, the average verdict size for a lawsuit above $1 million involving a truck crash has increased nearly 1,000% from 2010 to 2018, rising from $2.3 million to $22.3 million.
Commercial auto claims as a whole have significantly increased in severity in recent years. Some key factors contributing to this issue include the rise in litigation funding, negligent entrustment claims, and the number of nuclear verdicts.
Litigation funding is when a third party provides resources to attorneys to finance a lawsuit. In exchange, the third party receives a portion of the settlement. This is becoming more common in commercial auto claims and often increases the cost of litigation overall, sometimes to as much as seven figures.
Marshfield Insurance CEO Nick Arnoldy adds, "The common law theory of 'negligent entrustment' can make you liable for any injuries caused by a bad driver you trusted with your car. For instance, you knowingly or unknowingly provide access to a vehicle for a driver who's automobile record includes major recent violations like driving under the influence, multiple speeds or reckless driving. These claims are particularly common for commercial businesses and lead towards nuclear verdicts."
Additionally, the increase in nuclear verdicts means attorneys are more inclined to go to trial. This extends litigation and significantly raises the cost to defend a claim.
To minimize your organization's risk of experiencing such severe claims, be sure to regularly review all driver safety and fleet management practices for effectiveness and make updates as needed.
You don't have to respond to this changing risk landscape alone. We're here to help you navigate these commercial auto market trends with ease. For additional coverage guidance and solutions, contact us today.
Sources: CNBC, Zywave
Share this post?