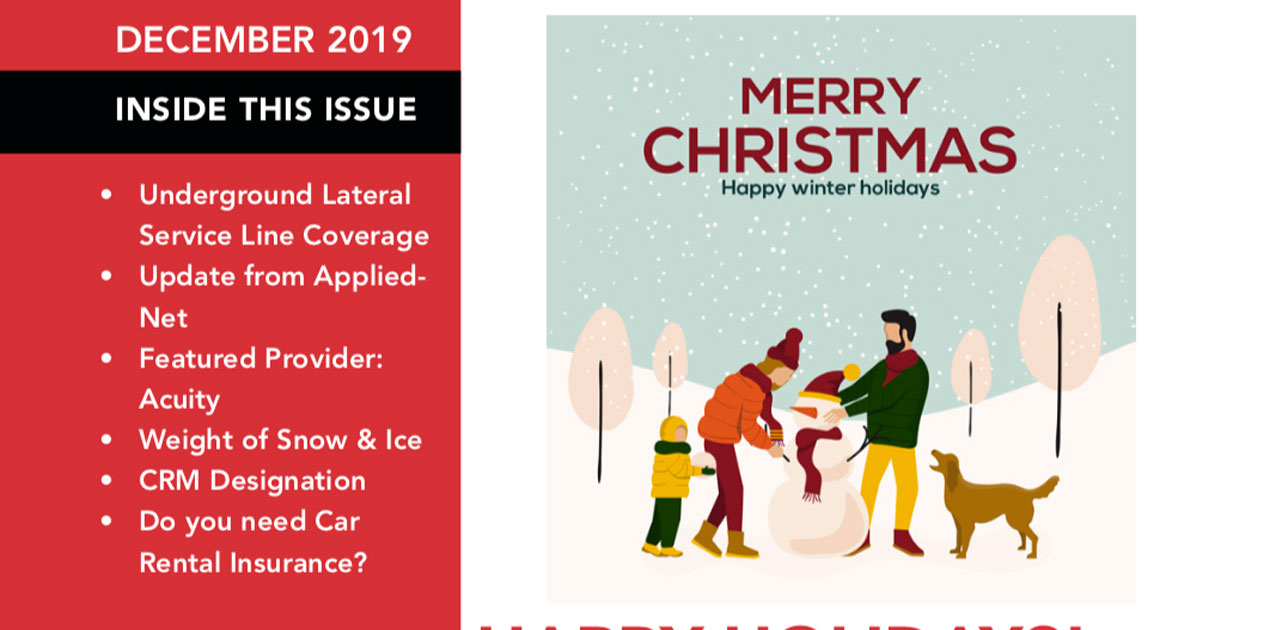 It's that most wonderful time of year again! Time for another newsletter 😉 !
This month, learn about why Underground Lateral Service Line Coverage is important… and what it is!
We also feature one of our providers: Acuity. Learn why we like working with them and how our relationship with them helps YOU!
Nick and Cory have been busy getting ready to pursue the distinguished CRM designation – learn what this is and why it will help us help you.
Wendi and Debbie update us on what they learned at AppliedNet.
Pete shares some important information on protecting your home from snow & ice weight damage.
Last but not least, Judy tells us everything we need to know about renting a vehicle.
From all of us at Marshfield Insurance, have a wonderful holiday season! If you need us, we're just a phone call away!
Share this post?