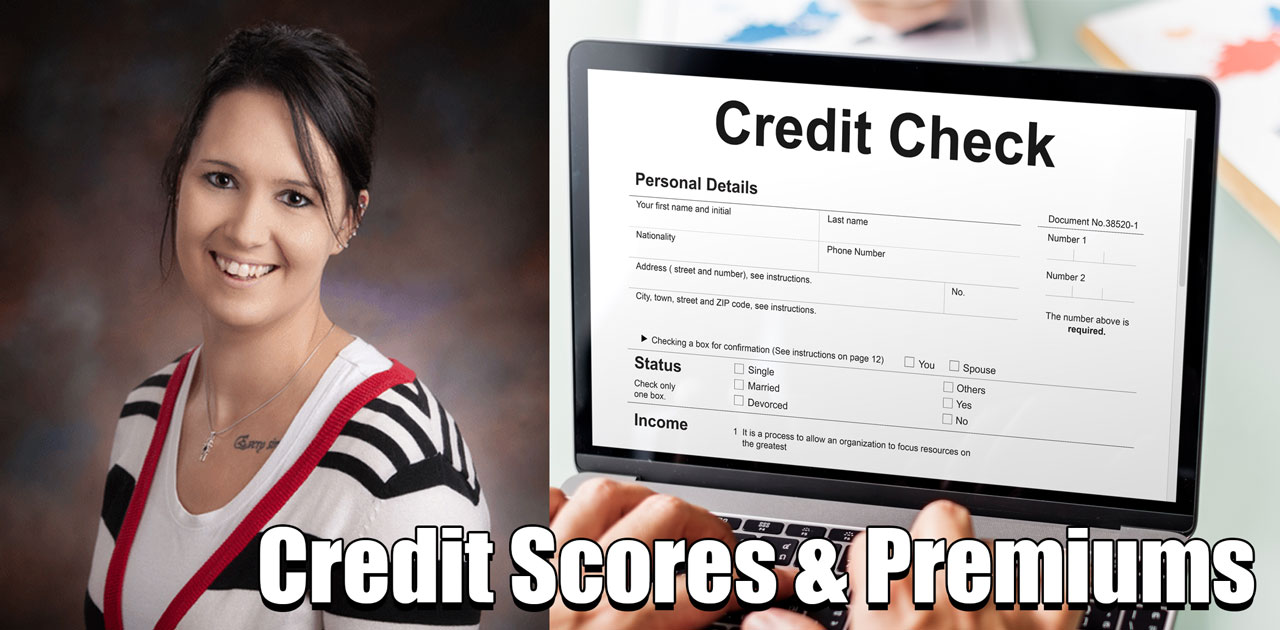 Do Credit Scores Affect Premiums?
A common question at Marshfield Insurance – do credit scores affect premiums? Personal Service Agent Tricia Trojan explains how they do:
"Although insurance companies do not pull your credit, they do run what's called an 'insurance score,'" she explained. "There is no 'ding' on your credit report as they are not truly pulling your credit – rather they obtain their information from LexisNexis."
LexisNexis works with Equifax, Experian, and TransUnion (among other companies) to provide information to the insurance industry. Insurance companies review the information received and are able to use that information to determine the type of risk people may be, which does have an effect on the premium.
"The worse a person's credit score is, the higher the premium may be," said Trojan. "Some statistics may say that the more open lines you have means the more losses you encountered."
Not only does a person's credit affect premiums – many other factors go into the rating. Marshfield Insurance can help navigate customers through the insurance buying process.
"Marshfield Insurance represents multiple different insurance companies and if the renewal premium is a lot higher than previous based on the needs of our insureds (amount of drivers, age of drivers, number of vehicles, driving history, home value, etc.), we run everything with all the companies we represent to make sure they have the best coverages and rates," said Trojan. "At any point, if an insured is concerned on their coverage or premium rate, they are more than welcome to reach to their agent and asked to be re-quoted to make sure they are where they should be."
Share this post?