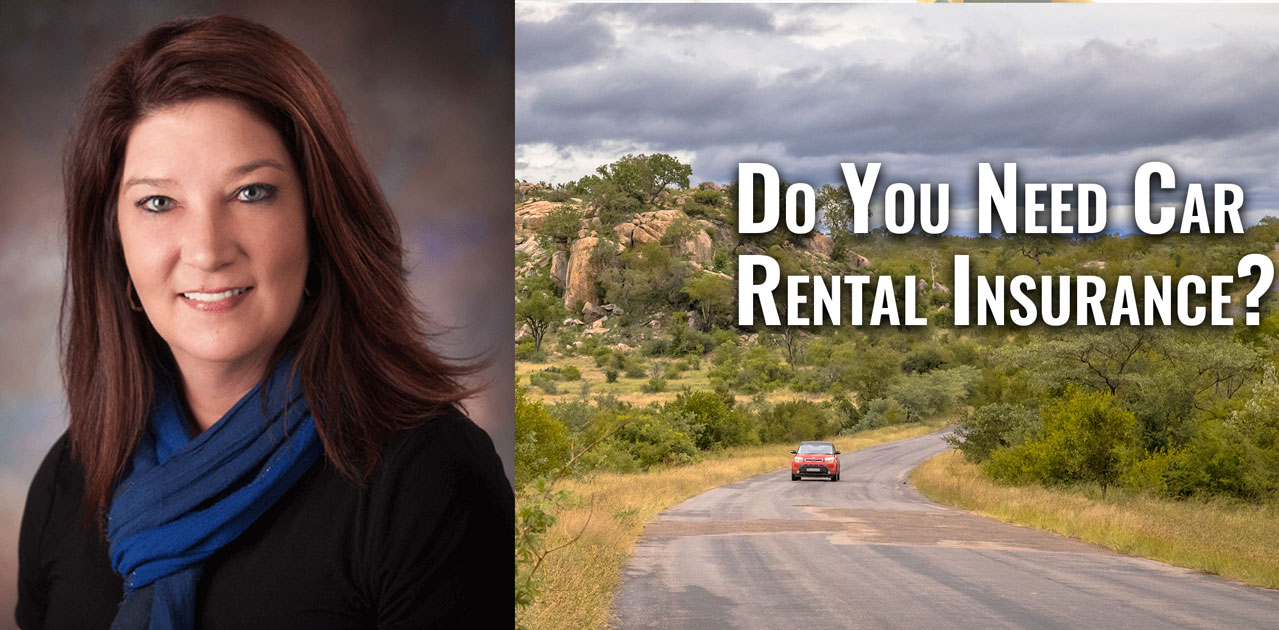 With the holiday season comes more people traveling to visit loved ones. For those renting a vehicle during their travels, it's important to know when rental insurance is needed.
"It is likely that your own auto insurance will cover rental cars up to the limits of your policy," said Judy Sheridan, customer service agent at Marshfield Insurance. "However, if you have liability only on your vehicle, you have no coverage for damage to the rental vehicle."
If someone has Comprehensive and Collision coverage (physical damage), those same deductibles would extend to the rental car.
"Before you rent a car, it's worth reviewing your existing coverage on your personal auto insurance policy," said Sheridan. "In some cases, the coverage you have on your own auto may extend to a rental.  In other words, purchasing rental car insurance may duplicate some coverages you may already have."
However, even if you carry physical damage coverage (comprehensive & collision) most auto insurance policies do not pay for the potential down time of the rented vehicle if damaged (rental car company can not rent the vehicle & therefore charges the person who damaged it additional days rented while it is in the repair shop), and any diminution in value from an accident (vehicle may have a salvaged title as a result of an accident and be worth less when the rental company tries to sell the vehicle).
"Your main exposures though, liability and physical damage, would be covered considering you have an auto policy that provides both," said Sheridan. "We do suggest securing coverage by the rental car company, but this of course is a personal choice."
The benefits of taking the damage waiver from the rental car company is a potential claim with the rental car that would not impact your current policy, and most damage waivers from the rental car company do protect against charges for down time of the vehicle and loss of value from an accident.
If someone does not own a vehicle, have an auto policy of their own or if they are renting a vehicle outside of the United States, its territories and Canada, then they will in most cases need rental insurance.
Sheridan also recommends inspecting a rental vehicle prior to driving it, and advises taking pictures of the vehicle showing any existing damage, so that you are not on the hook for any "new damage" to the vehicle.
Credit card companies can also offer protection for a rental vehicle.
"If you are paying for the rental car with a credit card, it may benefit you to check with the credit card company to see if they offer assistance with collision damages not covered by your existing auto policy in the event of an accident," she said. "The credit card companies however, do not extend any liability coverages."
For any questions about rental insurance, contact Marshfield Insurance at 715-384-4443.
Share this post?