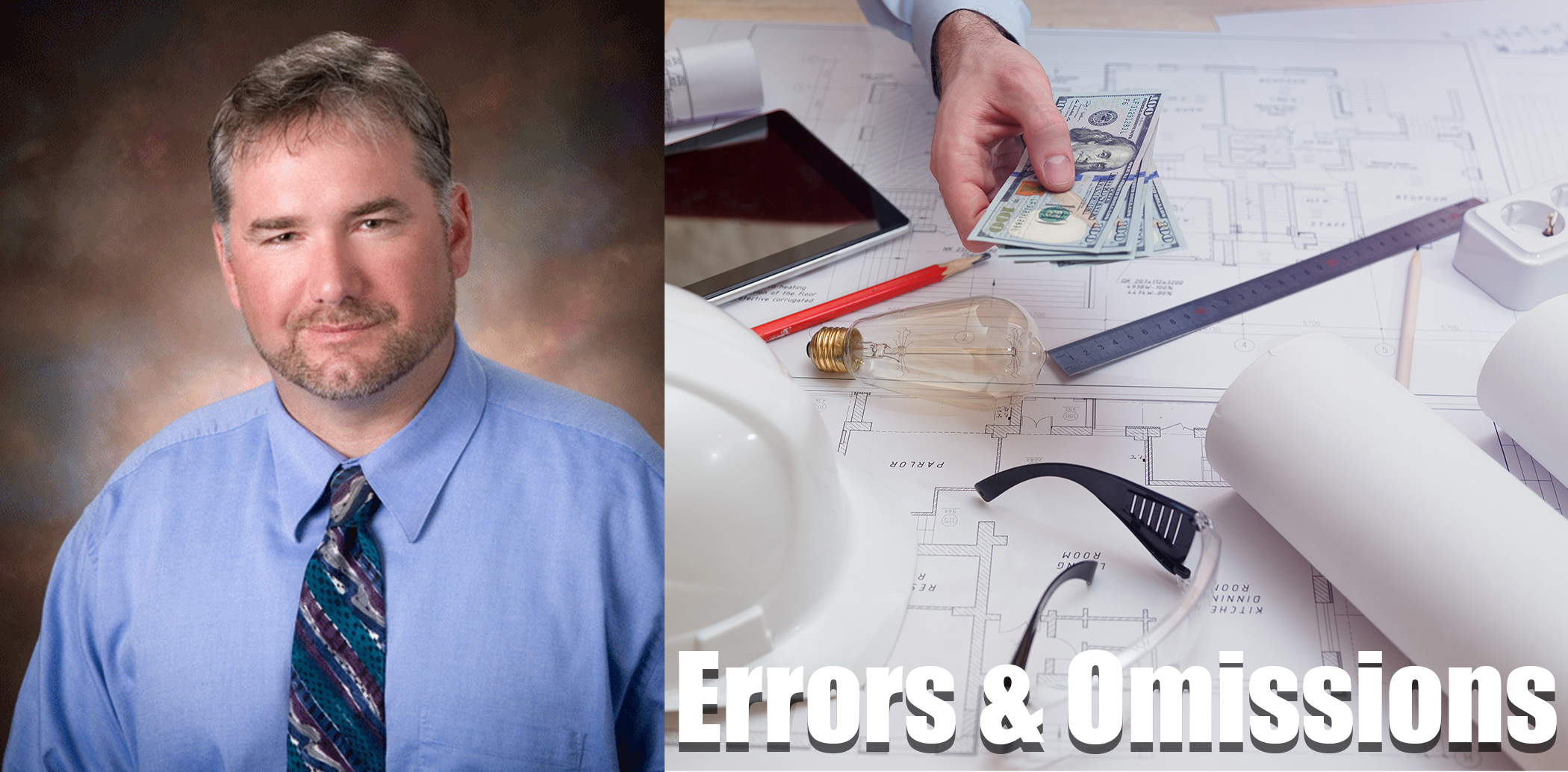 Is your business protected?
Any business that offers professional advice or services or whose product/work could cause indirect damages or be costly to repair/replace if there is faulty workmanship, product or design should consider purchasing Errors & Omissions insurance.
While a commercial general liability policy covers direct damage – defined as bodily injury or property damage (injuries to others and damage to property of others) that an insured is responsible for (subject to the terms and conditions of the policy) including claims resulting from the insured's product or work, general liability policies typically exclude claims stemming from certain professional services or resulting from faulty workmanship, product or design (unless bodily injury or property damage ensues).
E&O policies can be used to close potential gaps in liability coverage that are created by exclusions in the commercial general liability policy and from claims that don't involve bodily injuries or property damage.
"E&O can provide liability coverage for professional type services, certain infringements of intellectual property rights and claims alleging faulty workmanship, product or design," said Cory Hoffmann, Commercial Risk Agent. "E&O policies can cover both direct and indirect damages.  Indirect damage can stem from incorrect advice being given or where a product or work simply doesn't perform as advertised."
Businesses offering medical/dental, financial, engineering/design, advertising, technology, printing, funeral, beautician, veterinary and other professional type services have a need for E&O coverage.  Manufacturers, auto repair shops and contractors should also consider purchasing E&O coverage.
Medical malpractice, incorrect legal/financial advice, errors in design and faulty workmanship/product are some common causes of E&O claims.
"An example of a faulty workmanship/product claim would be a flooring contractor installing the wrong flooring," said Hoffmann. "The incorrect flooring has to be removed and replaced with the correct flooring.  The cost to do this would not be covered by a general liability policy but could be under an E&O policy."
Marshfield Insurance agents can help determine what your business needs.
"We understand the differences between general liability and E&O policies and can recommend an E&O product that can close potential gaps in our client's insurance protection plans," said Hoffmann.
Call Marshfield Insurance at 715-387-4443 today to learn more!
Share this post?