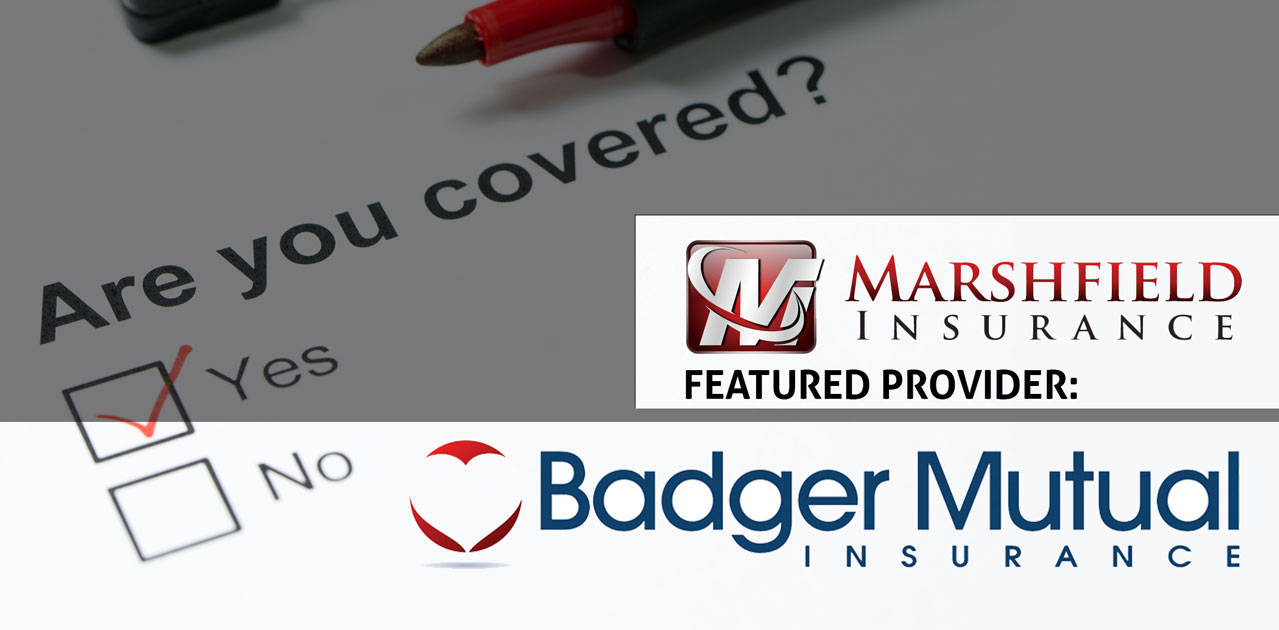 Name of Provider: Badger Mutual
How long has Marshfield Insurance been working with them?:
Badger Mutual is one of Marshfield Insurance Agency's very first carriers, we've represented their products for 35 years.
What does this provider offer?:
Badger Mutual is reliable "A- rated" A.M. Best Wisconsin domiciled property & casualty insurer that provides personal insurance products including home, auto, umbrella & recreational vehicles such as boats, snowmobiles and ATVs. Commercial insurance products include – restaurants, tavern/sports bars & rental properties.
What do you enjoy about Badger Mutual?:
Badger Mutual defines relationship carriers. They are a large corporation that operates in 10 states but still has a small town feel. There are not many insurance companies that you have a connection with where you are acquainted with the company president, know some of the other executives and are easily accessible if you need. In every exchange with Badger Mutual there is a sense of genuineness that doesn't exist with similar partnerships as readily as it used to. We find that our agency and their company associates very well!
Is there anything unique about Badger Mutual?:
Their loyalty to their agents, not only supporting their agencies professionally but also personally along with the communities they represent. Badger Mutual is one of many insurers that join us for our annual charity event Fore Roger (Alzheimer's & Dementia fund raiser)! But, I've noticed how enthusiastic they are about being a part of the day and celebrating Roger's life while helping us raise funds to help families in the area with similar circumstances. Again, one of many companies and relationships we have join us for the event, it's individuals like that who make it a success in many ways.
Is there anything else you'd like to add?:
Exciting things are happening at Badger Mutual. They're relocating their corporate headquarters in downtown Milwaukee to accommodate their growth, they recently appointed a new innovative company president as the former retired and they have new personal insurance products rolling out in 2020. We look forward to our future and our client's future with Badger Mutual!
-Nick Arnoldy, Owner/Broker
Share this post?