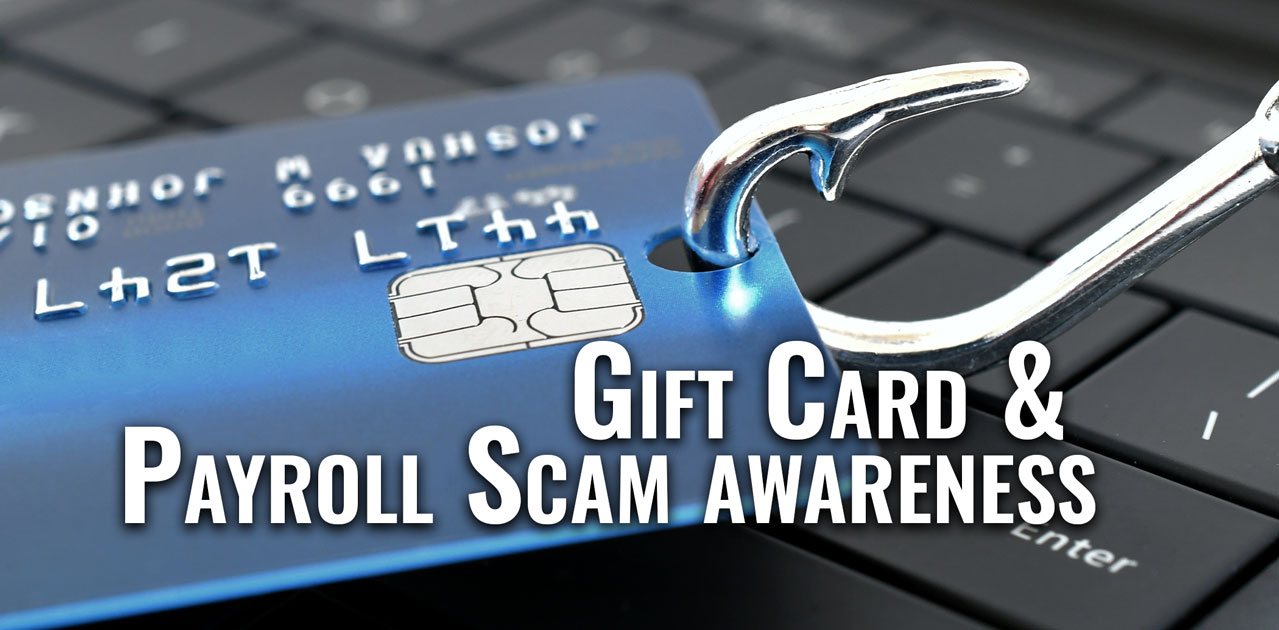 A recurring scam involving gift cards has re-emerged in Central Wisconsin, targeting some local businesses and churches.
Nick Arnoldy, CEO of Marshfield Insurance, works with clients to help protect them in the event of a data breach and has even witnessed some of these scam attempts firsthand.
One form of the scam involves employee payroll. In it, a criminal posing as an employee will email the payroll staff or HR director and request that they buy gift cards instead of paying the person with a check. They ask that the gift card information be sent via email.
In a similar, less obvious variation of the scam, the criminals' email includes "updated" routing information for the alleged employee's bank and asks that further paychecks be deposited there instead.
Another reported variation involves a criminal posing as an authority figure or pastor and texting their employee/congregation member and requesting they purchase gift cards and text back the numbers on them or send a photo of them.
"These scams are not new, but a good reminder to exercise caution any time you receive a request that seems out of the ordinary," said Arnoldy. "A quick phone call to check if the request is legitimate is always a good precaution."
Arnoldy said that criminals will often target new employees. He recommends every business have and communicate clear policies regarding payroll, and also to consider First Party Data Breach Coverage.
"This coverage helps protect you in the event something does happen," he said.
Other basic practices include not sending sensitive information through email and having a policy where employees must physically sign off on any new routing information.
For more information, contact the Marshfield Insurance team today!
Share this post?