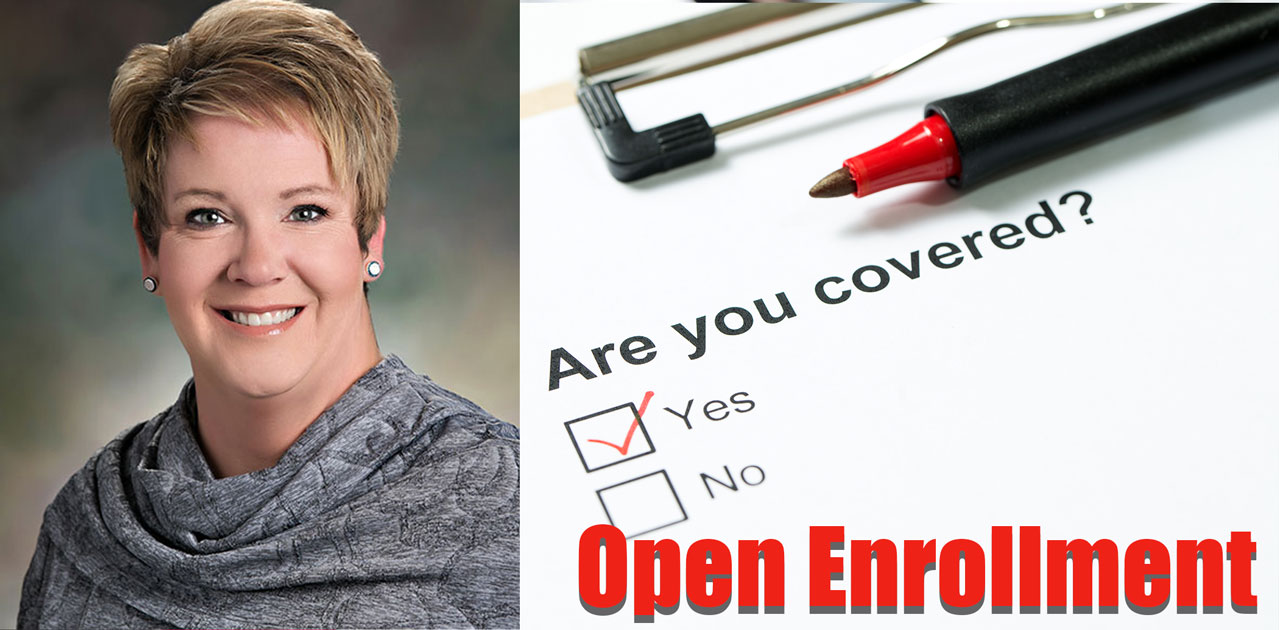 Open Enrollment Starts in October
It's almost open enrollment time for health insurance coverage and your Marshfield Insurance team is here to to help navigate the often confusing process.
"Open enrollment is the only time of the year to enroll in Health Insurance without needing a Special Circumstance; SEP – Special Enrollment Period," said Barb Kuhn, Health & Life Producer at Marshfield Insurance Agency. "This is also the time to update your current health plan and you are able to switch to a different plan during the Open Enrollment Period. Keep in mind this is a very short window beginning on November 1st through December 15th."
Kuhn is licensed in Long-Term Care, Medicare Advantage, Medicare Supplement, Non-Medicare Individual & Group for Health, Stand Alone Part D, short-term disability, accident and life. Given the complex nature of health insurance, enlisting professional assistance can help make the process more manageable.
"By making an appointment with Marshfield Insurance, we can assist you with the online process – which can be frustrating," said Kuhn. "I am also very knowledgeable on the different plans and I can assist with finding a provider and plan that fits your individual needs."
Key Dates to Remember:
October 15 – December 7, 2019: Annual open enrollment for Medicare begins
November 1 – December 15, 2019: Open enrollment for 2019 Affordable Care Act (ACA/Obamacare) healthcare starts, for coverage effective January 1, 2020.
Kuhn can be reached directly at 715-387-6010 to learn more.
Share this post?