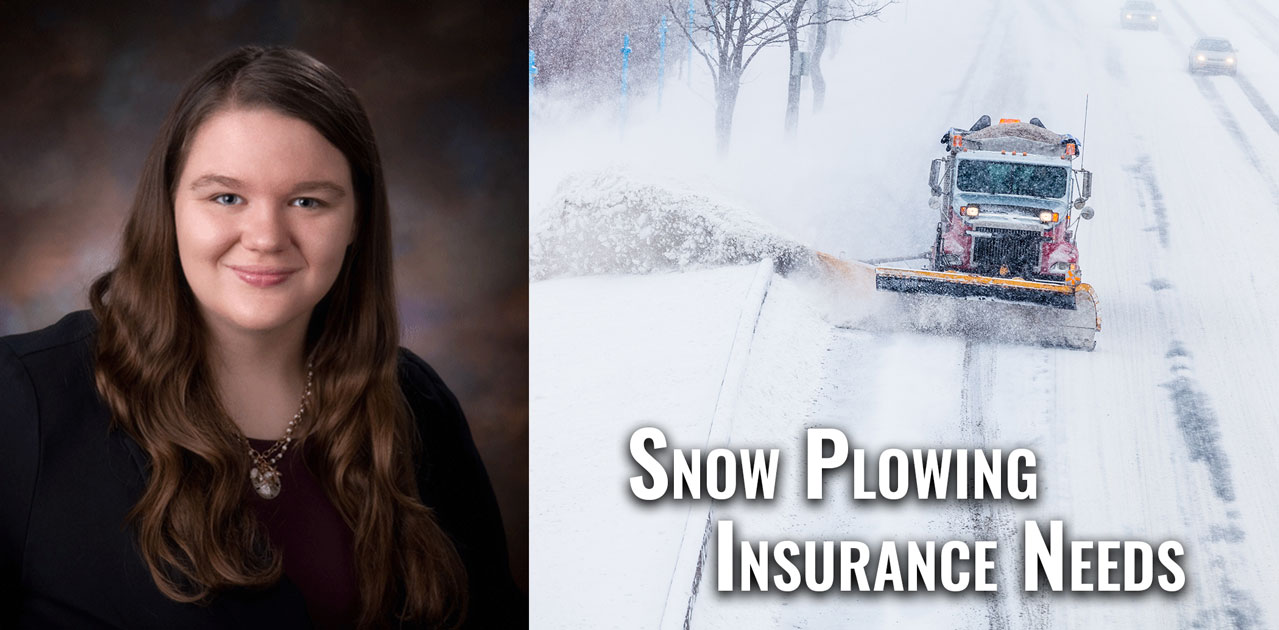 What Insurance Do You Need To Plow Snow?
In Wisconsin, plowing snow is a regular part of life. For anyone plowing snow – for free or for pay – it's important to make sure the proper insurance is in place.
"On your typical (personal auto) policy, any accessory like a snow plow attachment would not be included automatically," said Kayla Buffington, Commercial Service Agent at Marshfield Insurance. "You would want to make sure you talk with your agent to get this addressed. Additionally, your personal auto policy would not cover any snow plow operations you perform for hire or payment but neighborly gestures or occasional goodhearted services would be covered for liability."
For example, if someone wanted to be kind and plow their neighbor's driveway for free, they would be covered for bodily injury or property damage on their personal auto policy while performing the plow service/gesture.
Snow plowing for hire would need a commercial auto / business related policy. Another item to consider is a general liability policy that provides completed operations coverage. Completed operations coverage would protect the snow plow business from anyone who slipped & fell at a location they cleared alleging the plowing company didn't provide adequate snow and ice removal which resulted in the injury.
Homeowner's liability policies do not have completed operations coverage for neighborly gestures (referring to coverage for the friendly neighbor helping out at someone else's home), so if someone slipped and fell after a driveway was cleared and wanted to blame the person who plowed the area for free for their bodily injury, there wouldn't be completed operations coverage under the homeowner's liability or personal auto.
"Also, make sure you have a commercial auto policy that lists the vehicle(s) you are using along with any attachments you have for snow plowing purposes," said Buffington. "If you are using more of a special piece of equipment, such as a payloader, you would want to make sure this is scheduled on an Equipment Floater policy along with any additional attachments you want to protect."
When hooking up a plow to the front of a personal vehicle, it's important to make sure insurance is updated for the types of services being performed.
"Not all companies are willing to insure a person/business that plows snow, which is why you always want to check in with your agent," said Buffington. "If you have any special requirements for a business you are plowing for and you have a contract, please be sure to read the contract ahead of time and talk to your insurance agent about the insurance requirements before you sign."
Buffington added that there may need to be adjustments made to policies in order to accommodate a contract.
"Some of these requirements can cost additional premium on your end and more importantly they can request you to indemnify the entity for which you plow for any injury, which is why you may want to negotiate your contract," said Buffington. "Once you sign, you are obligated to provide the insurance requirements they are requesting."
For those with questions, Marshfield Insurance is happy to help.
"We do have access to a variety of markets that are compatible for plowing businesses!" said Buffington. "Please be sure to ask your agent or member of our customer service team for assistance."
Share this post?