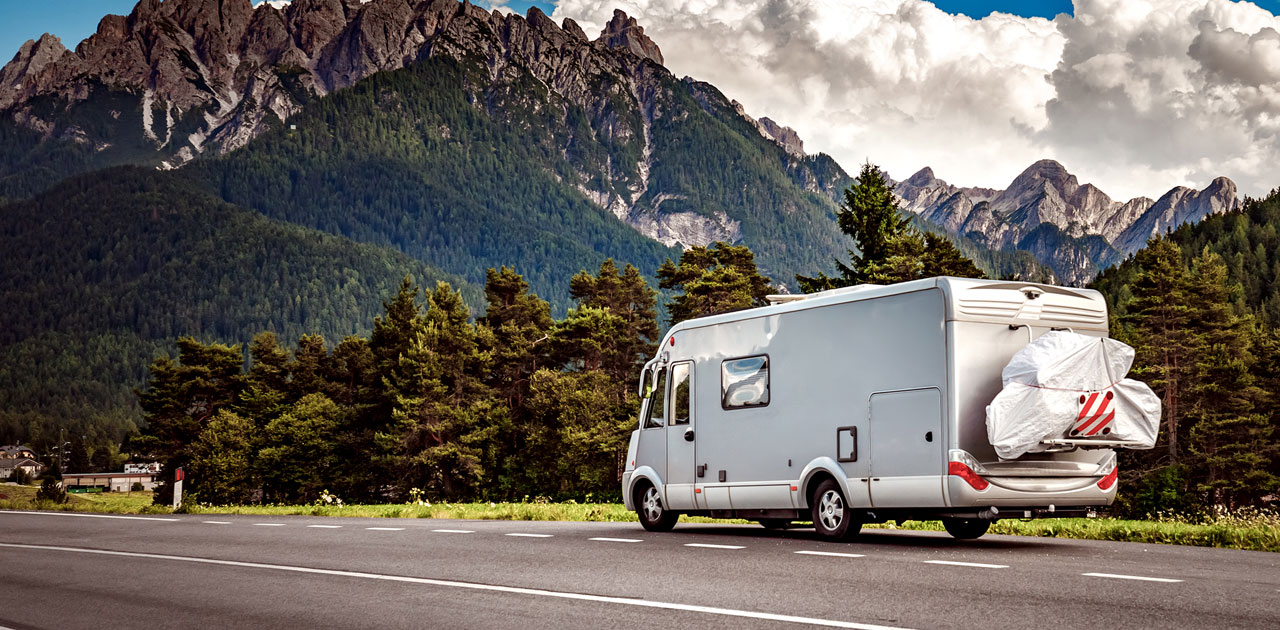 Before you make those plans to hit the open road to those desirable destination spots with your RV, make sure you are properly insured. Understand that an RV, camper and 5th wheel are not terms that are interchangeable and are different insurance risks.
RV (Recreational Vehicle) insurance covers many things depending on what RV you are referring to. An RV is a motor vehicle or trailer that includes living quarters designed for human accommodation. This includes, but not limited to motorhomes, travel trailers, campers, and 5th wheels. Personal Service Agent, Laura Copet here at Marshfield Insurance says "when someone calls me to insure a 'camper' the first thing I ask is if it has a motor and if can they drive it." It eliminates any confusion over if it's an RV or a camper.
Motorhomes
If you are talking about a motorhome, the coverage is similar to the coverage one would have for their auto. You will have liability limits including bodily injury, property damage, medical, uninsured, and underinsured motorist and you might also have a comprehensive and/or collision deductible. The coverage on a motorhome, typically, mirrors the coverage of a personal auto policy.
Trailer/Camper
If you are referring to any trailer/camper, you will only have a comprehensive and/or collision because the liability will extend from the vehicle that is pulling. If that trailer/camper is at a permanent location such as a campground or RV Park, many companies will also offer "full timer" or "vacation" liability that can be added, should a liability issue occur on the lot that the trailer/camper was is sitting on. RV policies like these differ from auto policies because they do usually offer the option to add coverage for things like personal property on board, and attached accessories like satellite dishes and awnings.
It's also worth noting that over the years the term RV (rec vehicles) seems to have expanded to include any recreational vehicles such as ATV's, Dirt Bikes, and Snowmobiles says Laura. "In my experience, it seems that when most people hear RV they think Motorhome, but when they hear rec. vehicle they think ATV or off-road vehicle. It can be confusing and it is our job as Insurance professionals to determine exactly what product needs to be insured and what level of insurance the customer needs."
For more information call us at 715-384-4443
Share this post?