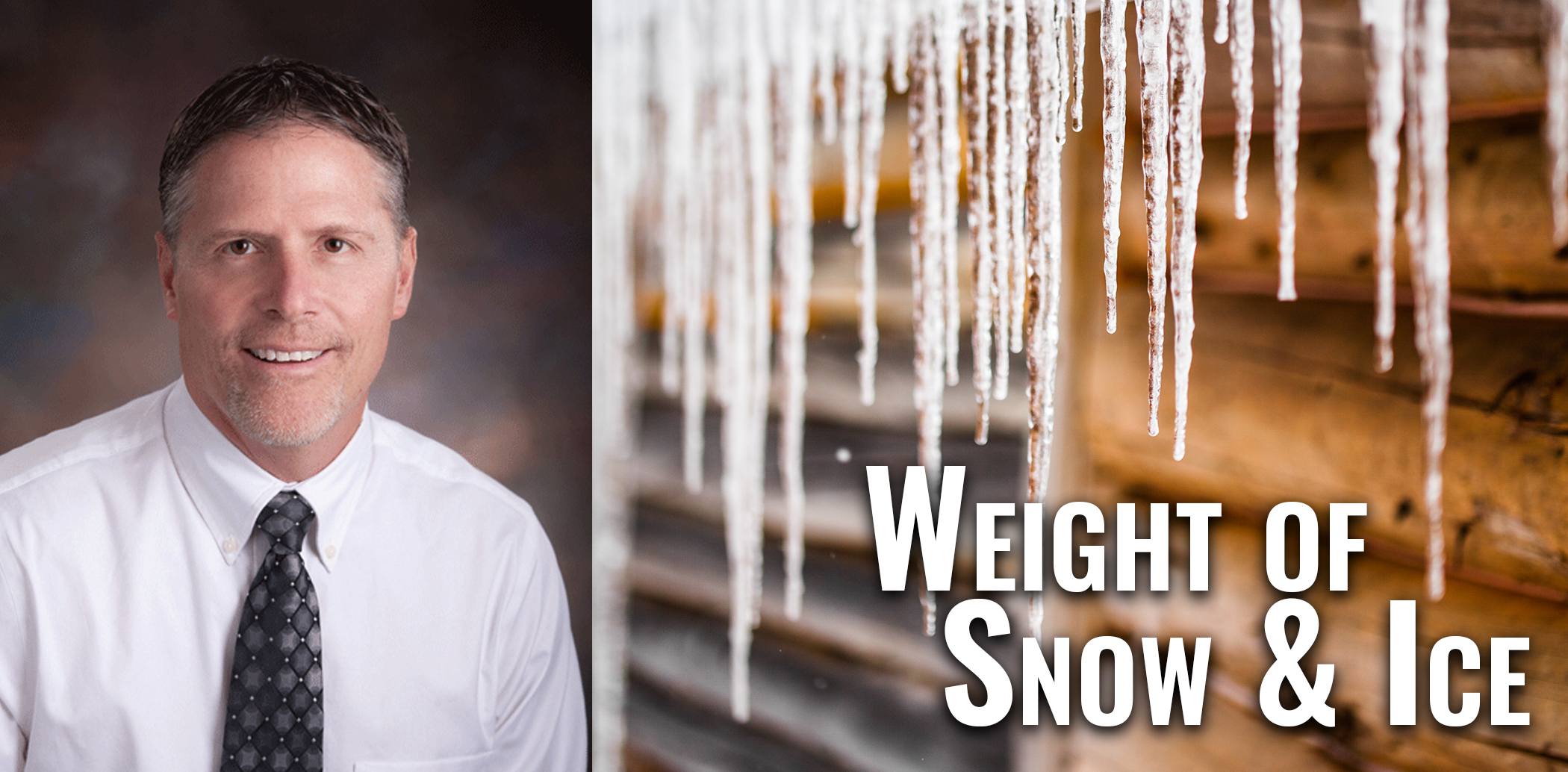 Anyone living in climates that can get freezing temperatures, especially in the northern states such as here in Wisconsin, should make sure they are protected in the event that heavy snow or ice damages their home.
"Homeowners and commercial insurance policies have three different coverage forms or policies options which are basic, broad or special form that addresses the perils covered in a policy," explained Pete Lotzer, commercial risk agent. "Most broad and special forms cover weight of snow and ice, but you should always refer to an agent or the actual policy to make sure those are covered and not excluded. As for farm policies you could need a specific endorsement on a policy to get that coverage."
Homeowners are encouraged to keep their roofs clear of snow to prevent an issue, but accidents can happen so consulting a professional is ideal.
"If you have the ability to use a snow rake to remove at least the snow from the edges of your roof, that in turn helps to keep ice dams from forming," said Lotzer. "As for the snow, it is recommended to hire a professional to remove snow on the roof to prevent someone without the experience from sliding off or falling. We do recommend the professional be licensed and bonded."
Lotzer said there is typically no waiting period to add snow and ice coverage (If it is needed or not currently an included coverage, it usually can't be expedited if there is a pending or occurring storm in progress), and coverage can't be added after an incident so don't wait too long.
"It is protection for the client against expensive claims," he said, adding that the coverage has been especially relevant in recent years.
"In the last few winters there have been a lot of roof collapses with the amount of snow we have received," he said.
Marshfield Insurance is happy to help with this coverage, and encourages homeowners & business owners to give them a call for personalized service.
"We have the knowledge and experience to make sure these coverages are offered to clients to make sure they are properly covered against these incidents," said Lotzer. "Clients should always review their policies to make sure they have the proper coverages in place. This is where a dedicated local agent can make sure that you are never surprised by a lack of proper coverage."
Share this post?