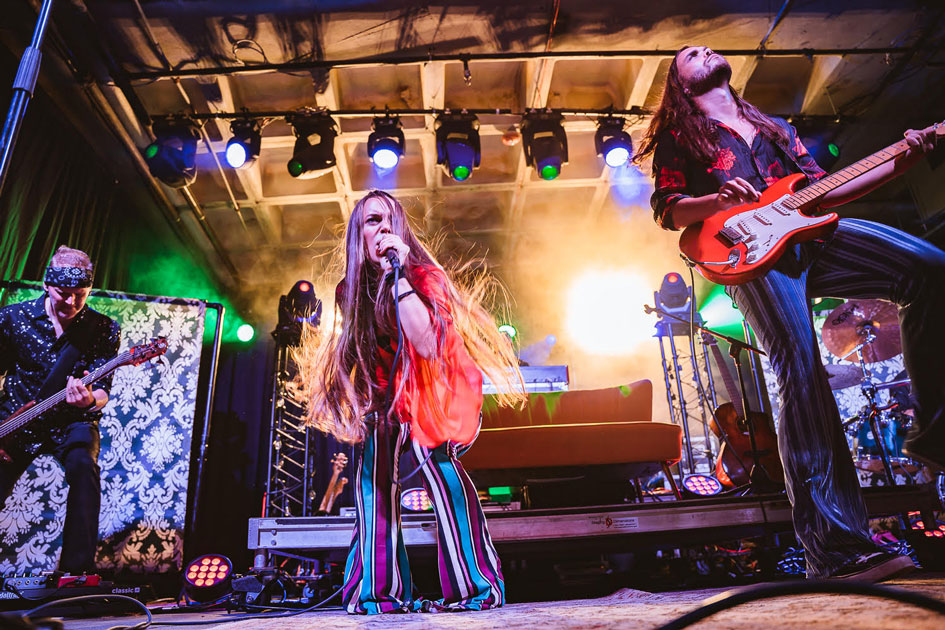 Jocelyn & Chris to Perform After Fore Roger Event
As a finale to the 5th Annual Marshfield Insurance "Fore Roger" fundraiser, blues-rock duo Jocelyn & Chris will perform on Friday, July 15, 2021 at Wenzel Family Plaza beginning at 7:00pm. All are welcome to attend the event, even if they are not attending Fore Roger. Admission will be free, with donations encouraged to support the cause.
"We're excited to have Jocelyn & Chris returning to Marshfield to support Fore Roger," said Marshfield Insurance CEO Nick Arnoldy. "We wanted to have entertainment in the evening for donors staying overnight as appreciation, so we reached out to Jocelyn & Chris's team and they were able to adjust their summer tour schedule to make a stop in Marshfield."
Local favorite Joe G will open for the band, with the performance sponsored by Marshfield Insurance, REVCycle Inc, Premier Printing, TriMedia, Marshfield Made New, and Gene Hill Construction.
Jocelyn & Chris and their band have charted four consecutive commercial radio singles in the Billboard AAA Top 40, taken two records to #1 on the Relix Jambands Top 30 Album Chart, and appeared nationally on NBC's Today Show. The siblings, both recent graduates of Harvard University, have balanced college with performances coast to coast and recording seven records featuring special guests including Cory Wong (Vulfpeck), G. Love, Byron Isaacs (Lumineers), and Gov't Mule's Danny Louis.
Jocelyn & Chris's new single "Sugar and Spice," released in July 2021, was lauded by American Songwriter as "pure American rock goodness" and was a Most Added US Radio Single for three consecutive weeks. The video for the track was also added to rotation on MTV. On August 9, 2021 "Sugar and Spice" debuted on Billboard AAA Top 40. Additional media coverage for Jocelyn & Chris includes Baeble, Huffington Post, NowThis, Paste, Daily Mail, Sirius XM, The Daily Beast, Cheddar TV, People, Jam in the Van, Hollywood Reporter, and numerous others.
Along with their band, Jocelyn and Chris have performed at hundreds of music festivals and venues across the country, including the Sundance Film Festival, the CMJ Music Festival in NYC, Mountain Jam Festival in Woodstock, NY, South by Southwest in Austin, TX, and Summerfest in Milwaukee, WI, where they were voted Best Act on the Emerging Artists Stage.
Learn more about Jocelyn & Chris at http://www.jocelynandchrismusic.com/
Share this post?