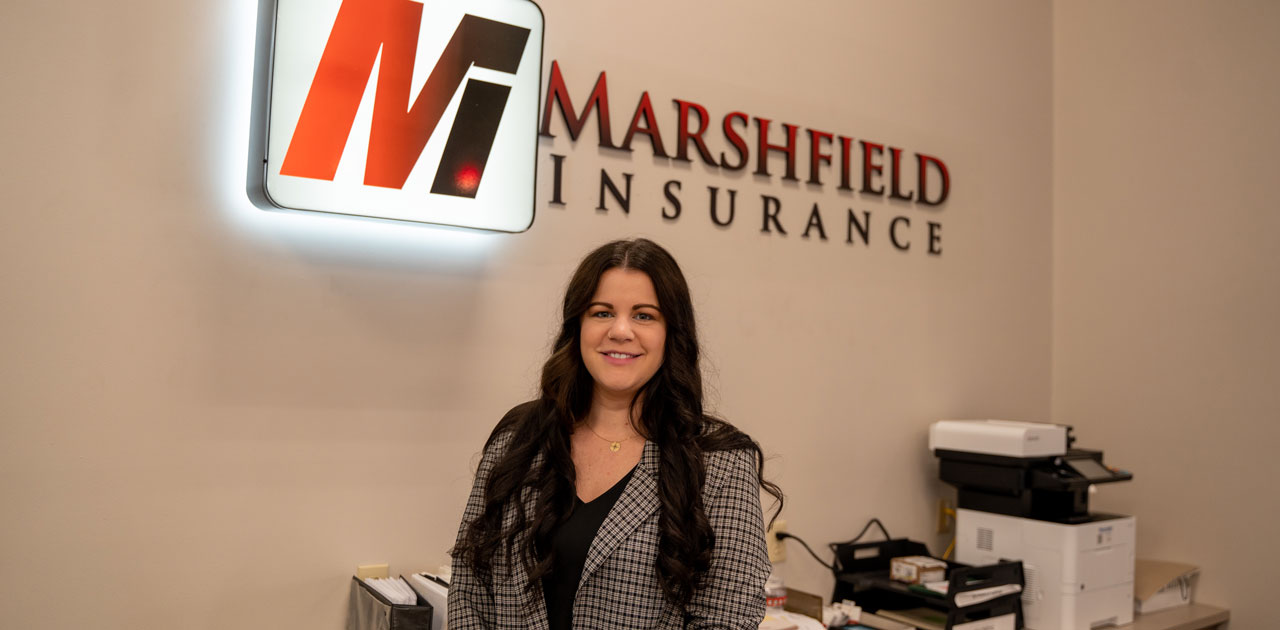 Kassi Dandar has joined Marshfield Insurance Agency as a Benefits Agent, bringing more than a decade of insurance experience to her role.
She is licensed in both health and life insurance in the State of WI and can assist with individual and family plans – including the federal marketplace, as well as Medicare options for Medicare Supplement, Medicare Advantage, and Part D prescription plans.
"We're excited to have a tenured benefits agent like Kassi join the team!" said Nick Arnoldy Owner/Broker.
For businesses, she offers group health, life, disability, accident, critical illness, dental, and vision plans.
"These are a great asset to any business for those additional benefits not every employer may offer and can assist with employee recruiting/retention," said Dandar.
Dandar enjoys working with the public to discuss questions or concerns in order to make everyone feel comfortable with their insurance decisions. A Marshfield native born and raised, she is excited to bring her years of experience to the MI team.
"We are a local agency with numerous years of experience. You are able to meet with someone in person rather than having all of our questions answered exclusively over the phone. We offer not only health insurance but, home, auto, farm, and business insurance," she said. "There are many caveats to insurance that not all agents may have experience in. The insurance industry is ever changing, and you want to work with someone who is familiar with all aspects."
Currently, Marshfield Insurance represents over 40 "A-Rated" insurance companies and staffs more than two dozen licensed agents. They work with Security Health Plan, WPS, Aspirus, United Healthcare, Anthem Blue Cross Blue Shield, and Delta Dental for healthcare.Marshfield Insurance is now the largest insurance office in the Marshfield Area with offices in Marshfield, Stratford, and Wisconsin Rapids – offering assistance in commercial, home, auto, life, health, farm, & specialized business insurance programs. Their services reach many different states throughout the U.S. with the main policy base being Central Wisconsin.
Consumers have many different options when it comes to selecting an agency, and Marshfield Insurance Agency's development is due primarily to service and a customer-first focus. Their commitment is to provide customers with the best insurance value and service available through dedication and technology.
To learn more, contact us today!
Share this post?