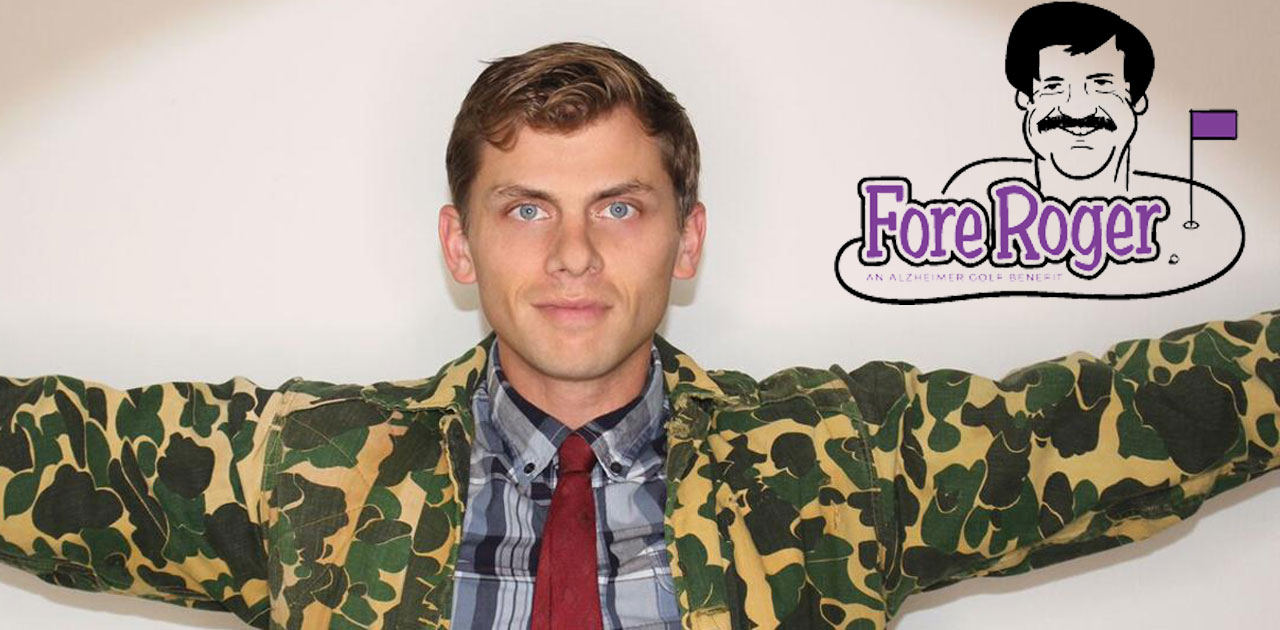 Marshfield Insurance's Fore Roger Event Welcomes Charlie Berens
Popular comedian Charlie Berens, of "Manitowoc Minute" fame, will attend Marshfield Insurance's annual fundraiser, "Fore Roger" on July 22, 2020. This will be the 3rd Annual fundraiser in memory of Marshfield Insurance founder Roger Arnoldy, who passed away in February 2012 from Lewy Body Dementia.
"We're excited to have Charlie at our event, as we try to keep the event fresh each year," said Nick Arnoldy, Roger's son and owner/broker at Marshfield Insurance. "We reached out to Charlie's team through a mutual connection and managed to make it work.  With his help, we hope to make for another successful fundraising day!"
Alzheimer's disease affects an estimated 5.7 million American and is the 6th leading cause of death among all adults, according to the Center for Disease Control and Prevention. Proceeds from the "Fore Roger" event go towards a Marshfield Clinic Health System Foundation fund to assist families affected with Alzheimer's and Dementia, provide capital for research, and help purchase medical supplies.
"It's a unique event," added Arnoldy. "For registration, you can enjoy a Wisconsin summer day on the golf course, we'll take care of lunch, and you'll have the opportunity to meet and great Charlie Berens at one of our hole events.  All the money raised stays in Central Wisconsin to assist families affected by Dementia & Alzheimer's.
Charlie Berens is an Emmy-winning journalist, comedian, and creator of the Manitowoc Minute. The Wisconsin native has been featured on Fox, CBS, Funny or Die, TBS Digital, Variety, MTV News and more. Golfers at the event will have the chance to meet Charlie, with the comedian available for photos & charitable autographs during the event.
"It's a fun day planned to combat a worthy cause," said Arnoldy.
To register for Fore Roger, visit www.MarshfieldInsurance.agency/foreroger
or contact Marshfield Insurance at 715.387.4443.
Share this post?