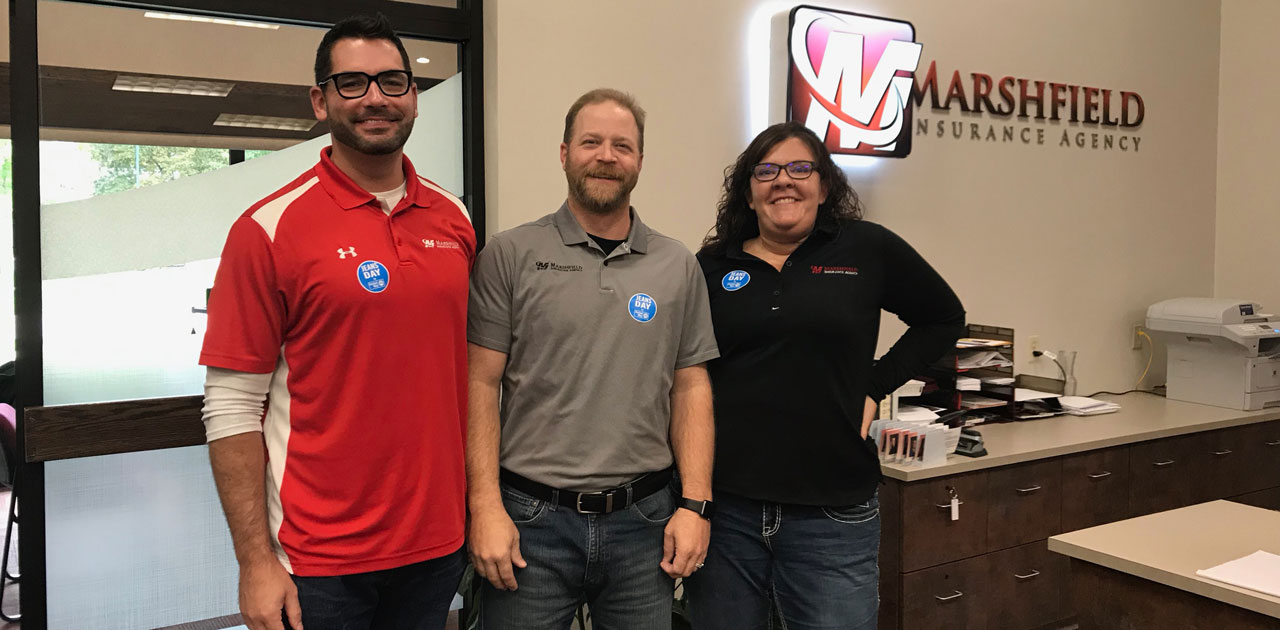 Marshfield Insurance Agency is going casual for a cause in support of Marshfield Area United Way.
Since 2014, employees have donated $1 for the opportunity to wear jeans on Badgers, Packers and Brewers game days or casual Fridays.
"Marshfield Insurance Agency started participating in Jeans Day through the United Way Jeans Day program," said Debbie Moore, Accounting/Customer Service Agent. "Jeans Day is a fun way for our employees to raise money for United Way to help our local communities, and who doesn't like to wear jeans?"
So far this year, Marshfield Insurance employees have collected approximately $600 for Marshfield Area United Way. Additionally, the business volunteers to pack lunches for the Nutrition on Weekends program.
"There are so many children in our local communities who benefit from this program. Please consider Jeans Day and packing lunches if you would like to help," said Moore.
To learn more about these programs, visit MarshfieldAreaUnitedWay.org or call 715-384-9992. Get in touch with a Marshfield Insurance agent by calling 715-387-4443.
Share this post?