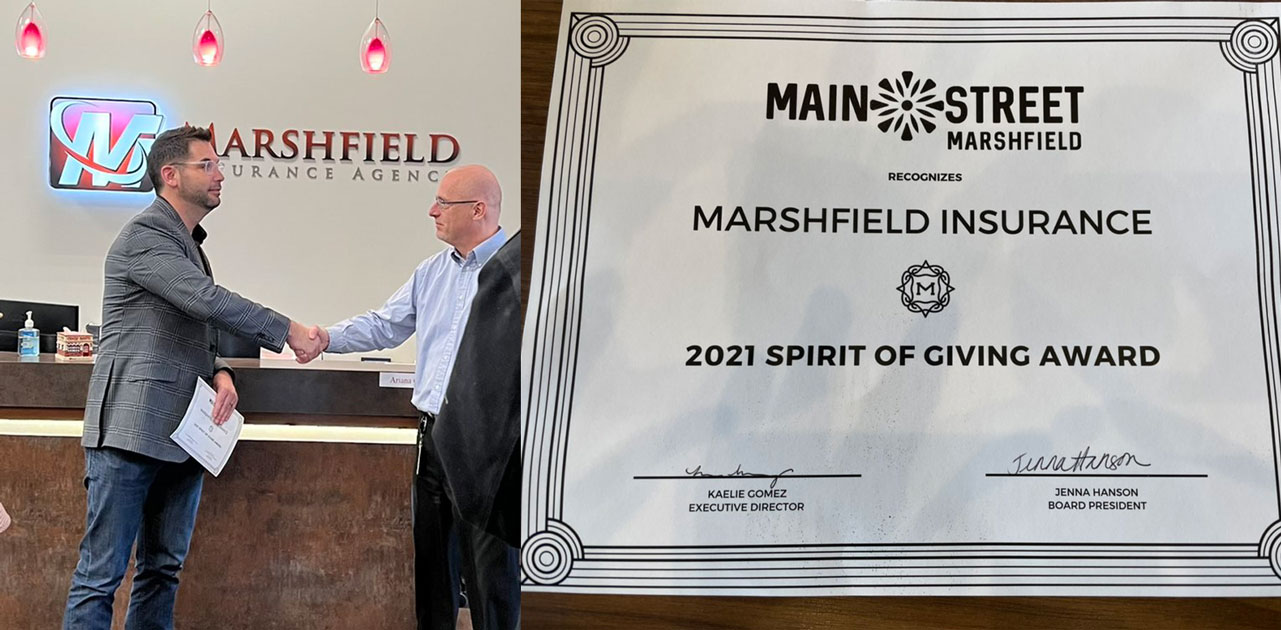 Main Street Marshfield Vice President Brad Remmen presented the Main Street Marshfield "2021 Spirit of Giving" award to President Nick Arnoldy and team today at the MI offices.
Marshfield Insurance was recognized because of their 20-year dedication to sponsoring the Hub City Days music stage, as well as their sponsorship of Wenzel Family Plaza's music series last summer.
"Sponsoring the Hub City Days stage was something that my parents, Roger and Bonnie Arnoldy, did and I carried on the tradition when I took over the business," said Nick. "I like music and it's a community thing that brings those from outside of town to Marshfield to support our downtown businesses and is just a great way to bring the community together. Thank you to Main Street for this recognition!"
Share this post?