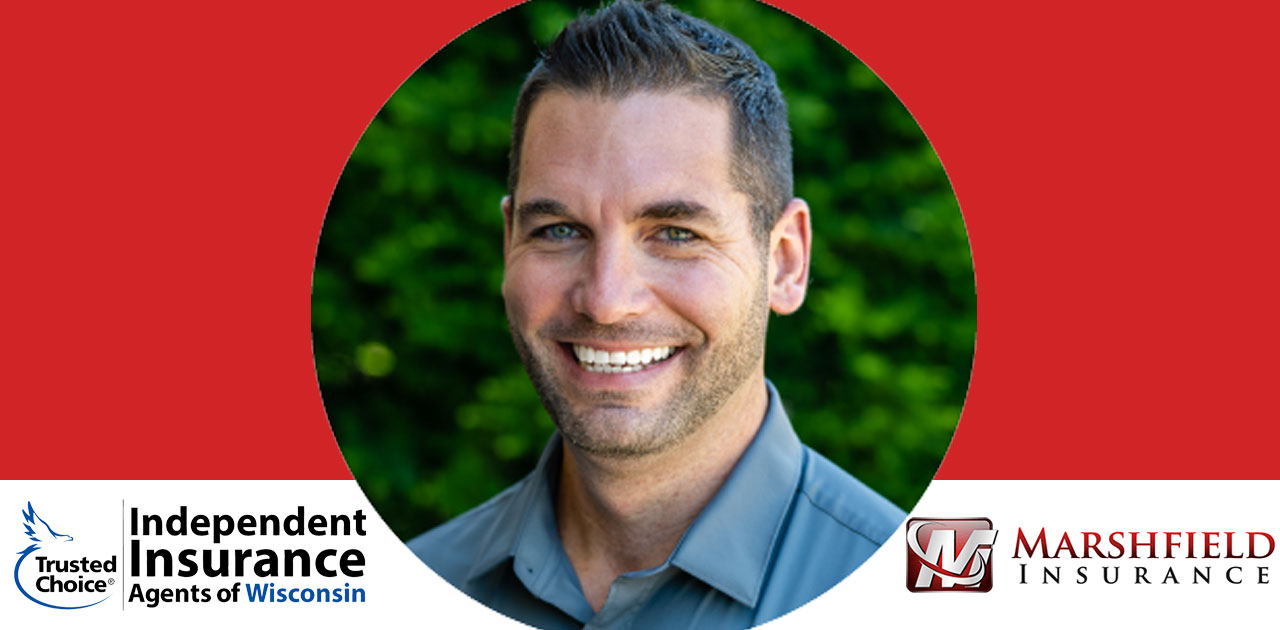 Arnoldy Will Assume Presidential Role in 2022
Marshfield Insurance CEO Nick Arnoldy was recently elected to the Executive Committee of the Independent Insurance Agents of WI (IIAW), which is the largest association for insurance industry professionals in the state representing over 5,500 agents.
With extensive industry knowledge and agency operations experience, along with a passion for the work, Arnoldy was a natural choice for the role.
"I've been a licensed agent for over 18 years, and an agency owner for over 8 years," said Arnoldy.
The Marshfield Insurance CEO is licensed & has had experience selling and servicing many products agencies offer: commercial insurance, personal insurance, life insurance, health insurance, Medicare products and bonds. He's held other leadership roles serving on the boards of directors with the local chamber (MACCI) & Mainstreet Marshfield, which make him a natural fit into his new additional role.
Arnoldy has served on the IIAW board since September 2018 and will formally assume the role of President in 2022.
"The IIAW's mission is to provide our members (agents, agencies and insurance companies) with a sustainable, competitive advantage whereas promoting and representing their common business interests by working to fulfill educational, political and business needs, while serving the public's best interest," he explained. "We are a great resource, if not the best resource for many agents as it pertains to operations, industry trends and other related issues."
Joining the Executive Committee has additional duties and responsibilities of which Arnoldy is excited to undertake.
"I'm looking forward to working more closely with our Chief Executive Officer Matt Banaszynski and Vice President Mallory Cornell. I've met a lot of people over the last almost two decades in the industry and these two are a pair of the smartest and most efficient people I've had the pleasure of working with," he said. "I believe I bring value to the table of the executive team but I also learn a lot working side by side with the team at the IIAW."
Being a member of the IIAW also has many benefits locally for Marshfield Insurance.
"Being involved in committees and on the board of directors is not only a duty that benefits our industry but it helps our own local agency by having a voice in the direction of independent insurance agents and being at the forefront of any developments," said Arnoldy. "It's an honor to be accepted into this role and I look forward to representing our industry."
Share this post?