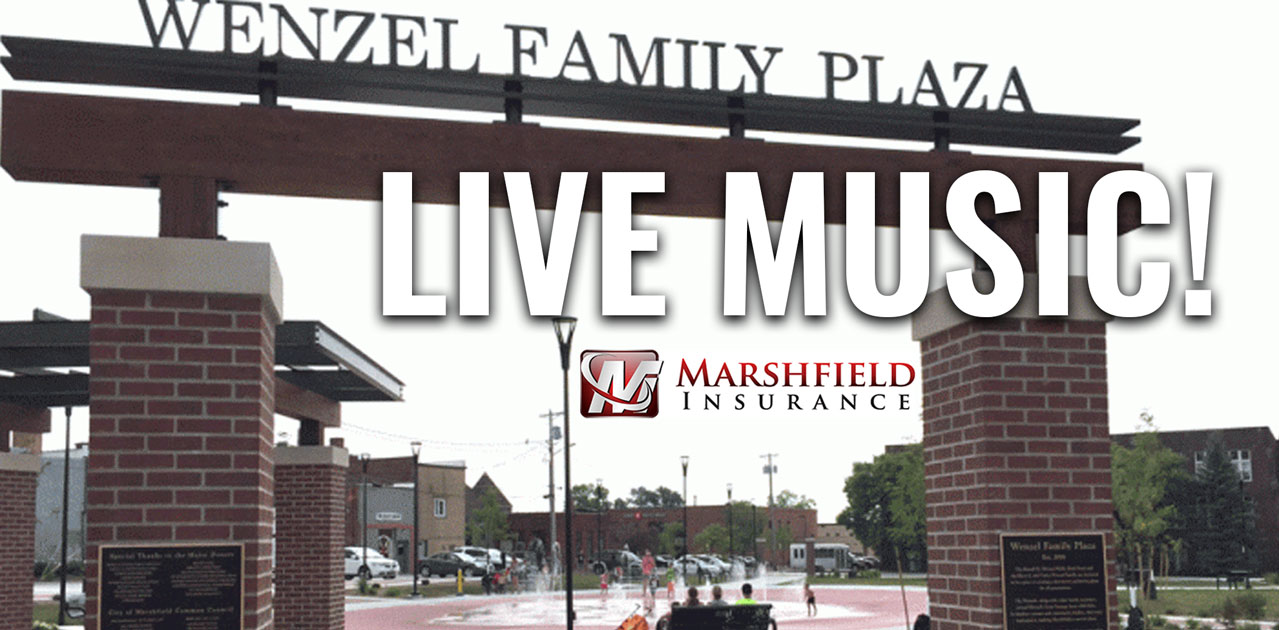 Live Music Coming to Marshfield this Summer
Wenzel Family Plaza will play host to a special Hub City Concert Series this summer, showcasing a variety of live musical acts.
"We have an array of genres for the Hub City Concert Series featuring bands from near and far," said Nicki Anderson, Plaza Director.
The series is made possible due to a generous sponsorship from local business Marshfield Insurance.
"Sponsorship is of the utmost importance. Businesses such as Marshfield Insurance are why we can bring bands from all over Wisconsin and Minnesota to the Wenzel Family Plaza," said Anderson. "We rely on our business partners and I couldn't be more grateful to have Marshfield Insurance be our presenting sponsor for our 2021 concert series!"
"Sponsorship was needed and we were happy to assist," said Marshfield Insurance CEO Nick Arnoldy. "Marshfield Insurance has contributed to similar events like the Hub City Days stage sponsor for 15 plus years and this opportunity felt like a compliment to that. We'd like to see our community enjoy that space and help get things back to normal! We hope everyone enjoys it!"
Concerts are Friday at 7:00pm at Wenzel Family Plaza (201 S Chestnut Ave):
June 18
j.bell & the Lazy Susan Band – Acoustic Trio
June 25
Bill Bronsted & the Loot
July 9
Funkyard Dealers
July 16
The Hucksters
July 23
The New Mood
July 30
Old Soul Society
August 6
joe g.
August 13
Grey Fox
August 20 (note: could be switched with 8/27)
Acoustic Mix (multiple artists)
August 27 (note: could be switched with 8/20)
The Belle Weather
If you like live music, don't miss Jocelyn & Chris after the Fore Roger event on July 14! Admission is free, but donations are encouraged to help support Alzheimer's research.
Share this post?