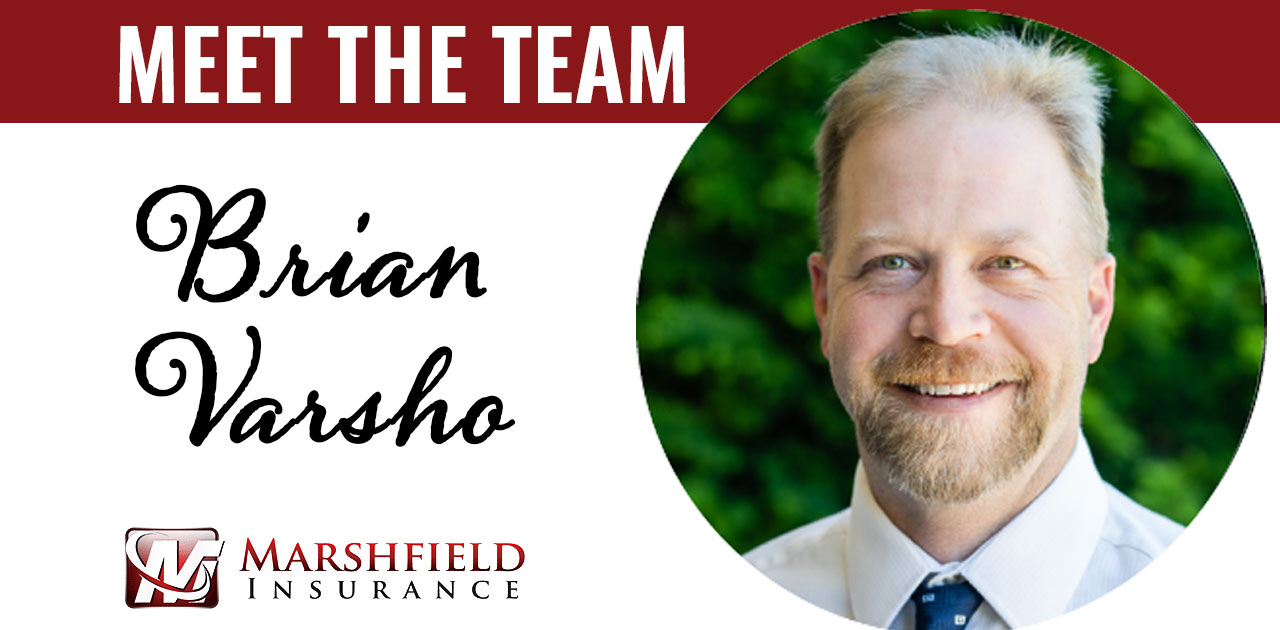 Brian Varsho has served as a Personal Lines Sales Producer/Manager since joining Marshfield Insurance in 2009. He is a Marshfield High School graduate, class of 1996. After high school, he worked at H&S Manufacturing where he helped build farm equipment.
"After 4 years of the factory job I decided to go back to school," he said.
Varsho graduated from Mid-State Tech in 2001 with an associated degree in Marketing and Small Business Management. He also worked as a bartender for 15 years while going to school and part time while he had other jobs. In addition, he worked at a radio station for 1 year selling advertising and at a catalog marketing company doing programming for 4 years prior to coming to Marshfield Insurance.
He enjoys that every day is different and every customer is different, making each day a new day.
When not at work, he enjoys spending time with his wife and two kids.
"love watching them do anything they are interested in. Currently my 18-year-old daughter is on the varsity basketball team and I never miss a game. My 9-year-old son is interested in golf and I took him out last summer and we will keep doing that for the foreseeable future. Personally, I enjoy to golf in the summer and bowl in the winter, I also do not miss a Green Bay Packer game 😊," he said.
Varsho was elected to the City of Marshfield Common Council in 2021 and serves as the alderman for District 4. He has also served two years on the Board of Directors for the Central WI State Fair.
Share this post?