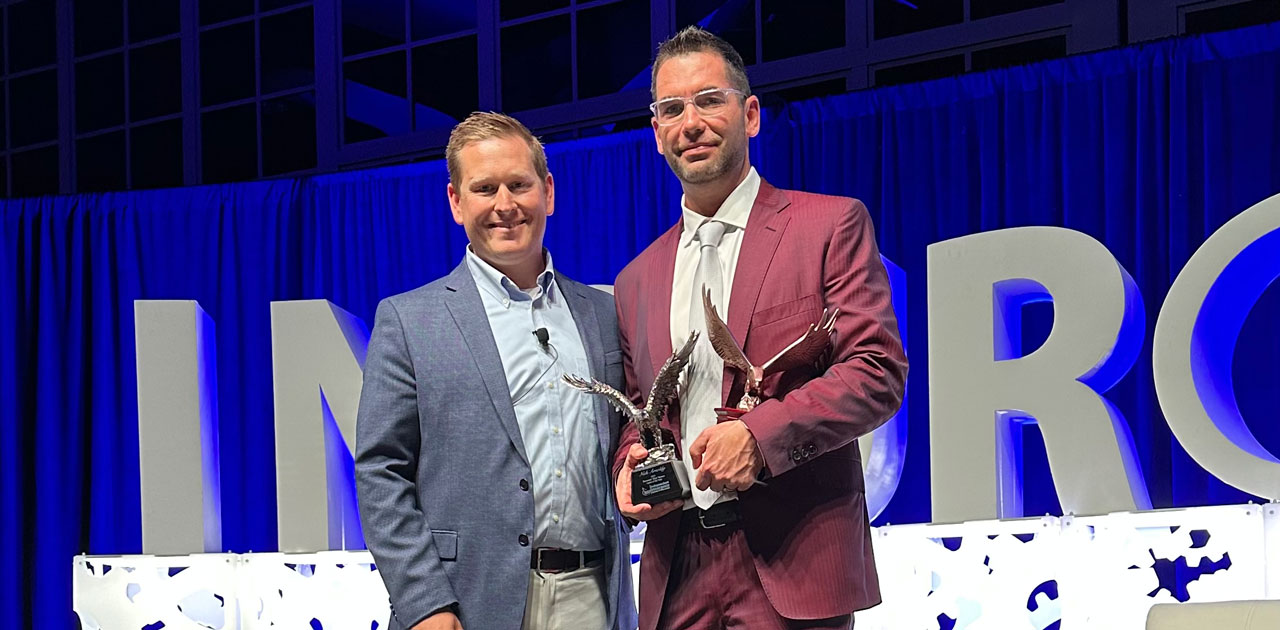 Nick Arnoldy, Owner/Broker of Marshfield Insurance, has been named the Skip Hansen Agent of the Year award winner by the Independent Insurance Agents of Wisconsin (IIAW), one of the highest honors an agent can receive. The IIAW currently represents over 5,000 agents in the state of Wisconsin. Additionally, he was recognized for his efforts as President of the IIAW with the 2023 IIAW President's Award. The awards were presented to Arnoldy on May 17th at the Eagle Hangar at the EAA in Oshkosh.
Matt Banaszynski, CEO of IIAW, praised Arnoldy's dedication to the organization, saying, "It's very rare that Presidents receive this award, but considering Nick's strong support and work on behalf of the association, the committee felt it was important to award him with this distinguished recognition this year."
As President and CEO of Marshfield Insurance, Arnoldy has made significant contributions to the insurance industry in Wisconsin. His leadership in the IIAW has also been widely recognized and appreciated. In 2019, he was presented with the IIAW's Government Affairs Leader of the Year, he currently serves on the Office of the Commissioner of Insurance Property Casualty Advisory Council, and has been named Wisconsin's next State National Director, representing the Independent Agents of Wisconsin at the national level.
"I initially joined the IIAW to network, but I quickly learned that there is so much more to gain from this organization," said Arnoldy. "The information and resources I have gained from the IIAW ultimately benefit our customers at Marshfield Insurance and our agents. I am honored to receive these awards and grateful for the support of my colleagues at the IIAW and Marshfield Insurance. I look forward to continuing to serve the insurance industry in Wisconsin."
For more information about the Independent Insurance Agents of Wisconsin and the Skip Hansen Agent of the Year award, please visit their website at www.iiaw.com.
Share this post?