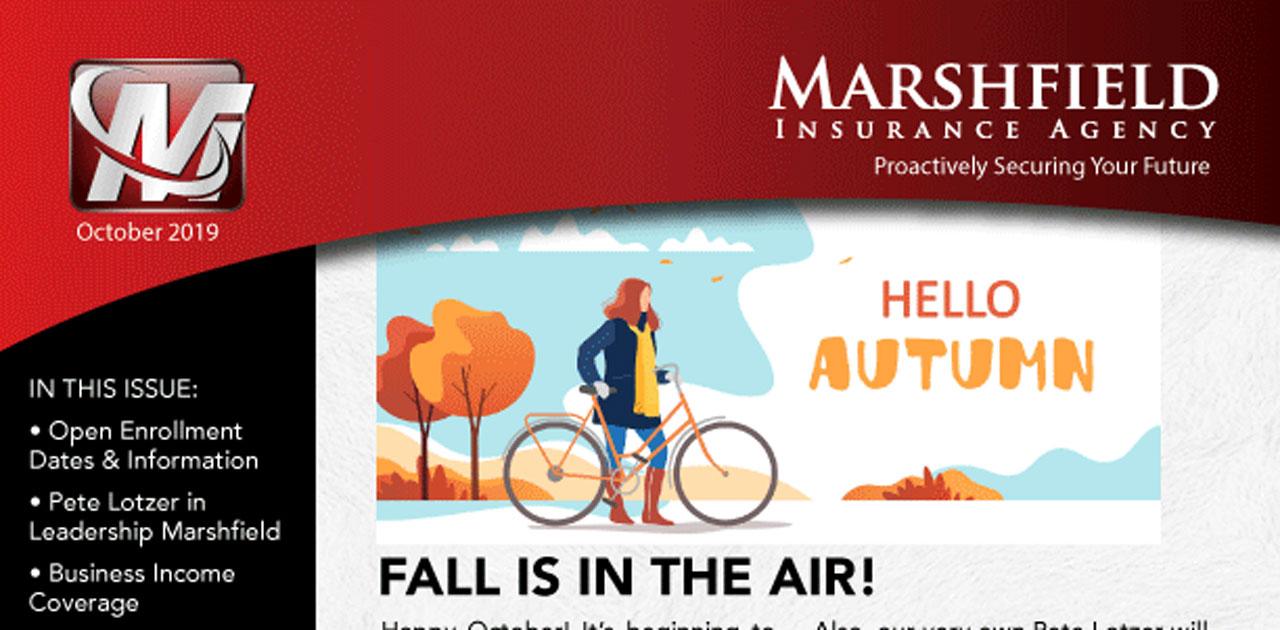 Happy October! It's beginning to feel a lot like autumn here in Central Wisconsin! It's a new month, which means another newsletter from your friends at Marshfield Insurance! Here's what to expect in this issue…
Before your teen hits the road, learn what insurance they'll need to have, and when they need to get insurance of their own.
Also, learn about open enrollment dates for 2019 with Barb Kuhn and Business Income Coverage from Kayla and Stephanie.
We are celebrating some staff accomplishments this month, too!
Nick has served as a part of the Independent Insurance Agents of Wisconsin (IIAW) Board of Directors since September of 2018. He recently received an award for his efforts towards the Government Affairs Program Committee.
Congrats, Nick!
Also, our very own Pete Lotzer will be in this year's MACCI Leadership Marshfield class! Read more about Pete's opportunity inside this issue.
Do you have something you want to learn about or have an idea for a topic for future newsletters?
Send us an email at info@marshfieldinsurance.net or call 715-387- 4443. We'd love to hear from you!
Click to read the October issue: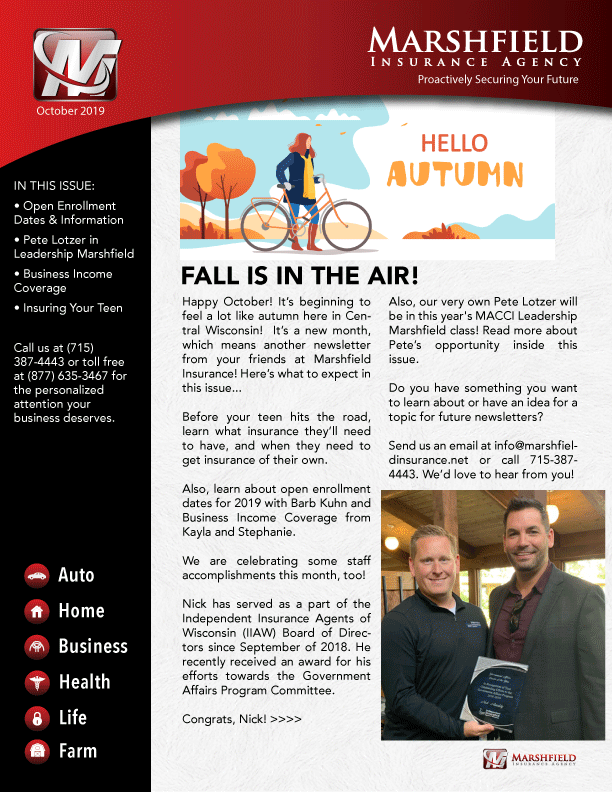 Share this post?