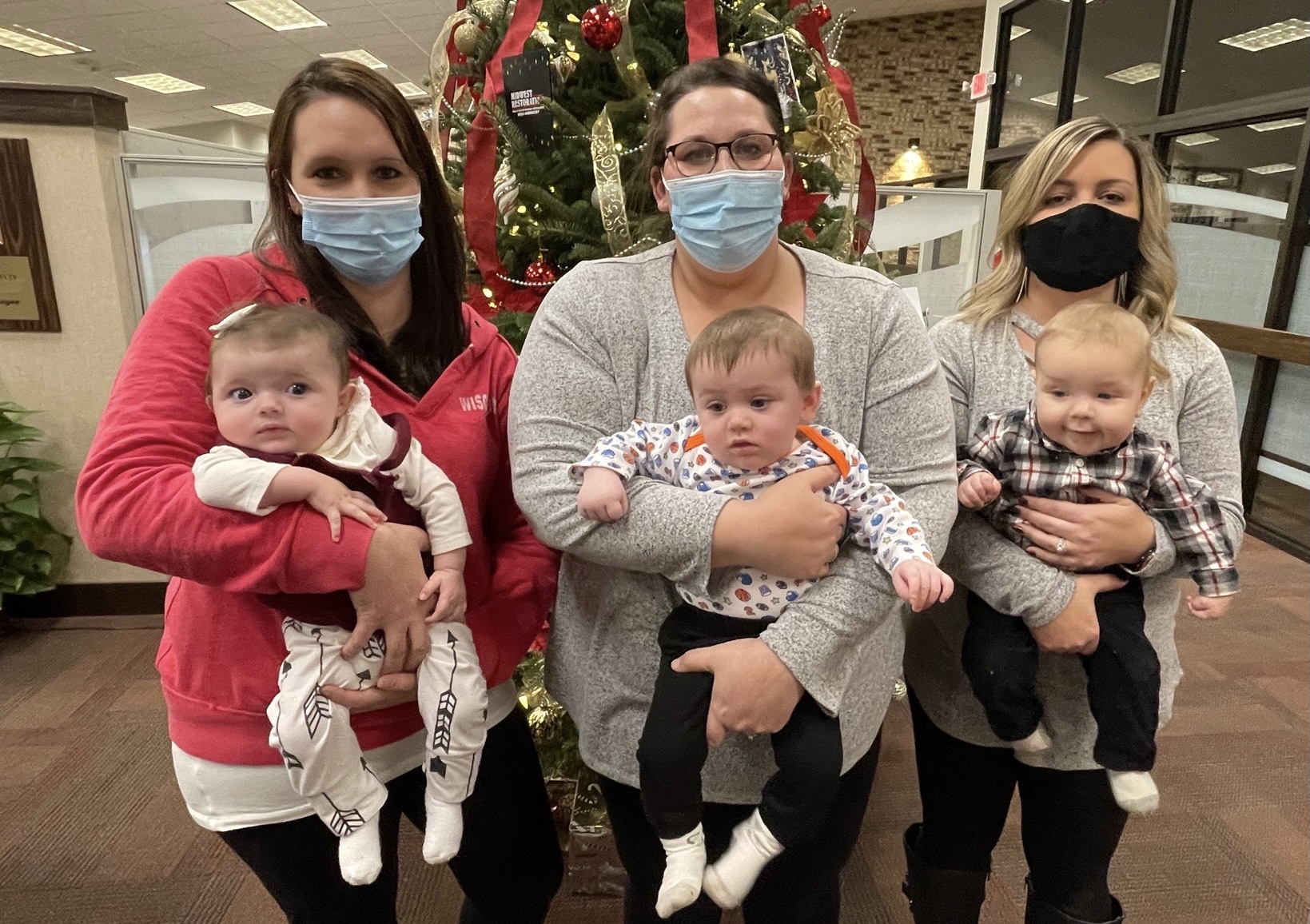 Marshfield Insurance recently celebrated what they deem the "COVID Baby Boom," with three of the MI team adding to their families this summer.
Stephanie Rasmussen, Tricia Trojan, and Mackenzie Frueh each celebrated the birth of a baby this summer, and recently their little ones posed for a photo at the office.
"I started off the baby boom with Jaxon, born on June 2," said Rasmussen. "It was fun being pregnant with multiple co-workers at the same time, and luckily we were not all in the same department."
Frueh was next in line, giving birth to Kye Thomas Joiner on July 3, 2020.
"This is my first baby and Steph and Tricia were always and still continue to answer any questions or concerns that I have," she said.
Trojan's baby girl, Emilee Anne, was born August 4, 2020.
"Aside from the coincidence of having two other pregnant co-workers, our babies were all born exactly one month and one day apart, 6-2, 7-3 and 8-4," said Rasmussen. "Although Tricia broke our coincidence streak by having a girl instead of a boy!"
"We are really happy to welcome three little ones to the Marshfield Insurance family," said CEO Nick Arnoldy.
Share this post?