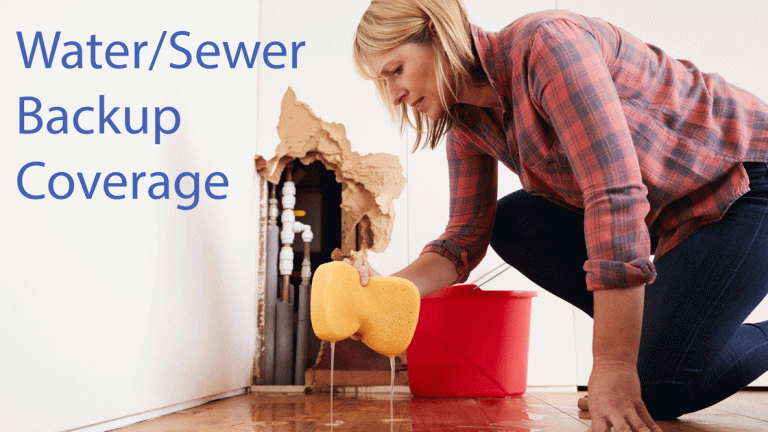 Water Sewer Backup Coverage 2020
Background on Water Sewer Backup
With record snowfalls in the area this February, homeowners should review their insurance policies to make sure they have water/sewer backup coverage before all the snow melts and results in potential property damage.
Water/Sewer Backup coverage is coverage for property damaged due to water that enters from plumbing through drains or sewer or overflow of a sump pump. It can be used to pay for the water damages caused by the failure of a sump pump, toilet, or a drain system (up to policy limits).
Angel Denk, CISR, Personal Service Manager for Marshfield Insurance, encourages adding water/sewer backup coverage as soon as possible, as there is typically a 30 day hold to add this valuable coverage.
"Believe it or not, sewer backup is one of the most common claims for a homeowner," she said. "No matter where you live you should have at least $10,000 in Water/Sewer backup even if you do not have a finished basement."
Many people think water/sewer backup coverage is only for sump pumps that fail, but it is actually for any type of drains and sewer-related issues.
"No matter if you live up on a hill, or don't have a basement, Water Backup can happen to anyone," said Denk. "Our agents will have the proper conversation with you to make sure that your Water/Sewer backup limit is adequate for your situation. This coverage is not typically included on a homeowner's policy, it may have a small limit that is included, like $5,000, but not always."
A few things to note:
Water/Sewer Backup does not pay for a new sump pump, toilet, or drains, however it pays for the damages done from the overflow (up to the limit listed on your policy and subject to your homeowner's deductible.)
Water/Sewer backup is not flood insurance.
Here are a few tips to avoid Water backup claims:
Buy a battery backup sump pump
Do not pour oil or grease down your drains
Have a professional check your sump pump regularly
Replace your line with plastic pipe to prevent tree roots from entering
All of that February snow is going to melt – add water/sewer backup coverage today! Call an agent at 715-387-4443.
Share this post?