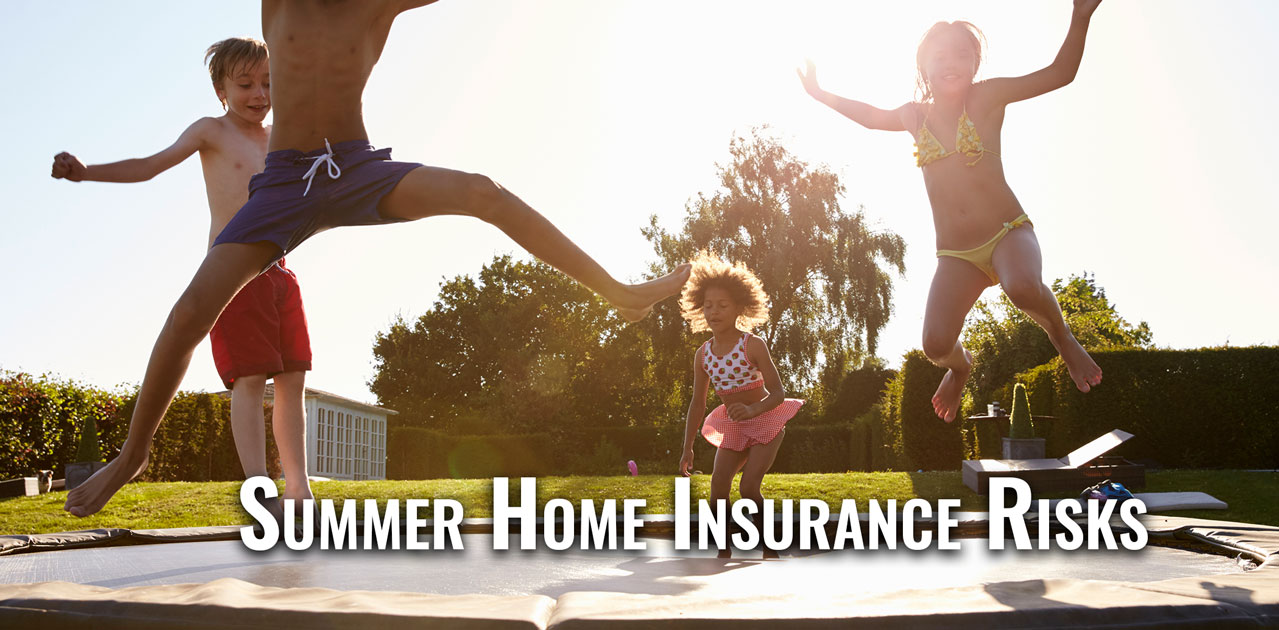 Summer is right around the corner, which means more time spent outside! For homeowners, there are risks such as pools, barbecues, fire pits, and trampolines that emerge during this season.
"When you have a pool or a trampoline you need to disclose those two items to your agent for your home insurance," explained Brian Varsho, Personal Lines Manager/Producer at Marshfield Insurance. "When it comes to swimming pools, most companies have rules and regulations pertaining to fences, locking gates, and diving boards."
Varsho said it's best to chat with an insurance agent if you're planning to put up a swimming pool. As for trampolines, most companies will allow them as long as they are netted.
"They will come with an additional premium cost," he noted.
Homeowners do not need to notify their agent or the company regarding a barbecue or fire pit, but it is best to have those items away from the house to prevent the siding on the home from melting, or even worse – starting the home on fire.
When in need of insurance or answers regarding insurance topics, Marshfield Insurance is happy to help.
"Our experience and available companies means we are able to offer advice and competitive rates," said Varsho. "We have 17 different companies to quote from and we will be able to be competitive with many other companies in the state of WI."
Anyone with questions about any of the summer activity items: pools, trampolines, maybe hosting a graduation party, they should contact their agent to find out if there is any gap in coverage.
Share this post?