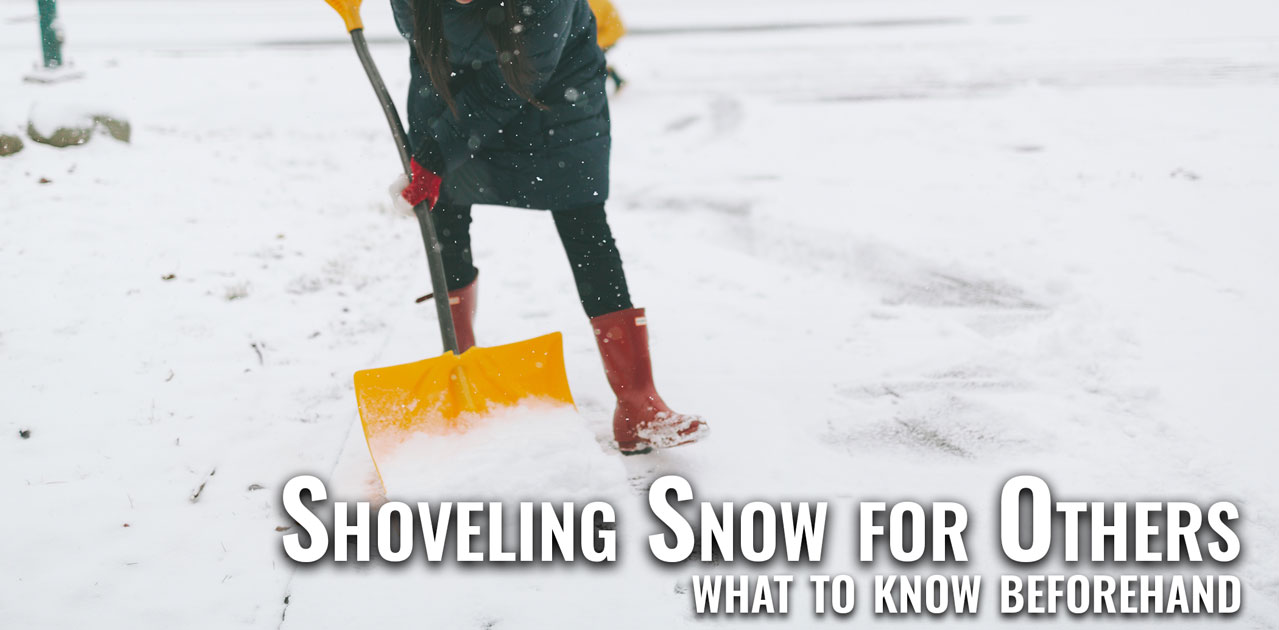 In Wisconsin, snow is a regular part of life. Shoveling snow for your neighbor is another token of Midwestern hospitality, but for anyone shoveling snow on someone else's property, it's important to make sure the proper insurance is in place.
"If somebody shovels and somebody else slips and falls that same day or a day later because the shovel job was insufficient, if it was a contracted vendor they can be liable," explained Nick Arnoldy, CEO at Marshfield Insurance. "Additionally, the property owner can also be liable. If someone is doing an act of good will, it is rare to be sued but it could theoretically happen."
(Learn more about snow plowing and insurance – CLICK HERE.)
He added that the Good Samaritan Law doesn't apply in these types of situations (because that law is designed to protect instances such as where someone performs CPR).
"Homeowner's liability does provide some protection as long as the shoveler is not being compensated," said Arnoldy. "However, there isn't complete operations coverage for neighborly gestures."
Therefore, if someone slipped and fell after a driveway was cleared and wanted to blame the person who shoveled the area for their bodily injury, there wouldn't be completed operations coverage under the homeowner's liability or personal auto insurance.
"I think it is a great thing to help a neighbor in need. Technically you could be dragged into a liability situation, but I think that's few and far between," said Arnoldy. "Most of the time, if a person or company finds out the act is a charitable thing, they usually dismiss any liability issues. Know your audience I guess when considering these things. Personally, I think it's great."
Arnoldy does recommend an umbrella policy, which extends liability limits if an injury were to happen.
Learn more about Umbrella Policies – CLICK HERE:
For those with questions, Marshfield Insurance is happy to help.
Share this post?