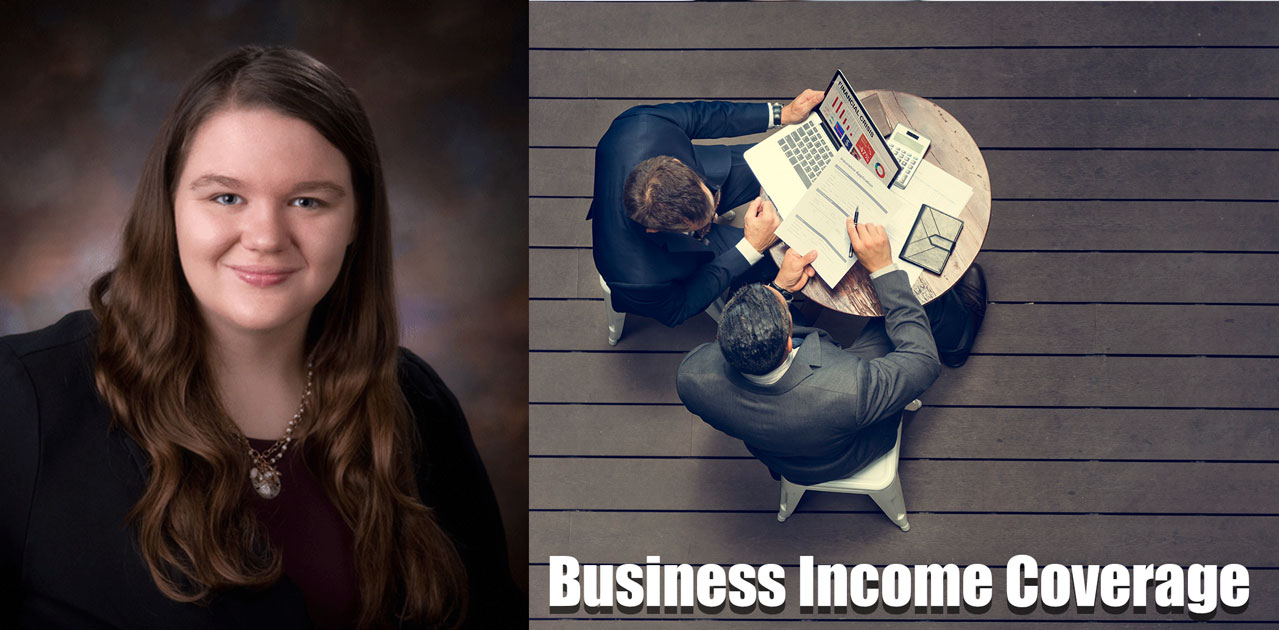 If your business experiences a power outage and you can't be open for your customers, are you protected? Are you a landlord and due to a total loss of the home/apartment you rent to others, you can no longer collect rent from your tenants? Business Income Coverage can help!
"Business Income is a coverage that a business can have on their policy that allows the insurance company to pay for the loss of any business income that occurred while the normal operations of the business are suspended during a period of restoration," explained Kayla Buffington – Customer Service Agent. "Net income and continuing normal operation expenses are both costs that would be covered by the business income coverage form."
Buffington recommends all businesses consider adding this to their policy.
"One never knows when your business may unexpectedly have to be closed due to means that are beyond your control," she said. "This is a coverage that would assist in those instances."
"We had a claim situation for one of our restaurants in town after a recent power outage," said Stephanie Rasmussen, Commercial Service Agent. "In addition to some spoilage from food product, they also had a loss of anticipated income."
This particular establishment lost restaurant income, as well as profit from an event where they had planned to cater food. Fortunately, they had business income coverage.
"Some policies have a 72-hour waiting period or deductible that would apply, but some carriers offer a 'no waiting period deductible,'" said Rasmussen. "In addition to making sure your policy has business income coverage, you should consider an endorsement that provides coverage for overhead lines and no waiting period on the deductible. That way in the event of power outage you could have coverage for loss of income starting right away."
Buffington added that Marshfield Insurance is educated and happy to help with any business insurance needs, including business income coverage.
"Whether we are quoting a new policy for you or reviewing your existing policy, we make sure this coverage is in our quote or make sure it is on your current policy and your limits match your needs," she said. "Understanding your needs as a business and protecting you as a business are our priorities."
Call for more information – 715-387-4443.
Share this post?